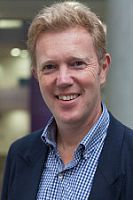 Mr
Rene Moolenaar
Biography
Education/qualifications:
Currently in the process of obtaining my Doctorate in Business Administration (DBA)
2017: Senior Fellow of the Higher Education Academy (SFHEA)
2013: Fellow of the Higher Education Academy (FHEA), Blue Ocean Strategy Simulation certified instructor and MarkStrat certified instructor.
1993: Masters in Marketing from the Dutch Institute of Marketing (NIMA A, B and C)
1989: Post Graduate Degree Control Engineering (The Netherlands)
1986: BSc engineering (The Netherlands)
Currently:
2011: Joined BMEc - currently Senior Teaching Fellow
2004: Prism Group the Accountancy & Strategy firm. Director with a responsibility for supporting its clients with the development and implementation of their business and marketing strategy.
2015: Hilton Sharp & Clarke Chartered Accountants - Senior Strategic Advisor
Career history:
2000: Invaluable: Chief Executive Officer with a responsibility to increase profits and raise funding from new investors
1998: Line One (Tiscali): Marketing & Commercial Director with a responsibility to grow the ISP customer base and develop external commercial relationships to support the growth to profitability
1996: United News & Media: Marketing and Commercial Director United Interactive with a responsibility for the marketing and sales of their catalogue of games and education titles globally
1994: Philips Media: European Head of Marketing with a responsibility for all pan-European marketing campaigns for their growing catalogue of consumer games, reference and education titles
1989: Philips Media: Product Manager (The Netherlands)
1986: Philips Research: Research Assistant (The Netherlands)
Role
Senior Teaching Fellow - Marketing
Working within the Business and Enterprise department of BMEc, René is the Course Director for Marketing and Management BSc and Marketing & Management with Psychology BSc, and Module Convenor for:
- Marketing Strategy (UG & PG)
- Marketing Management (MBA)
René's approach to teaching is a combination of current theory set within a practical context given his extensive industry experience. In addition he invites businesses to participate in the student learning process and uses business simulations games, such as Blue Ocean Strategy, MARKSTRAT and Disruptive Innovation, to give students first-hand experience in decision making.
He is also the Academic Advisor for the Business and Management Professional Placement programme.
René also provides management support to small and medium sized business through his role as director of Prism Group, a specialist Accountancy, Tax and Business Strategy firm, and his role as Senior Strategic Advisor at Hilton Sharp & Clarke Chartered Accountants.
His interests are in Business and Marketing Strategy, Dynamic Capabilities, Innovation and Financial Management.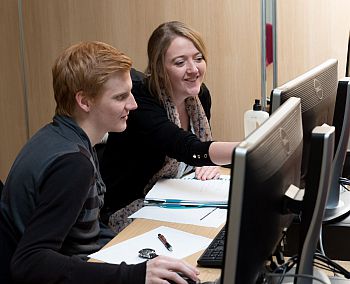 Students testing the latest marketing simulation software.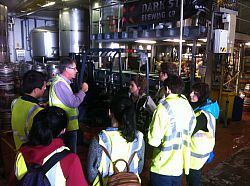 Students visiting the Dark Star Brewing Co.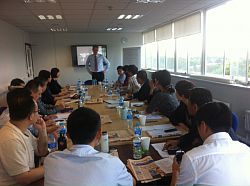 René running a seminar for executives from SINOPEC China
Community and Business
Director Prism Group an Accountancy & Strategy firm (www.prismgroup.co.uk)
Director of the Haywards Heath Community Interest Company (www.hhcommunitycic.org)