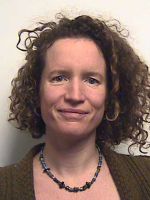 Post:
Research Fellow (SPRU - Science and Technology Policy Research, The Sussex Energy Group)
Location:
Jubilee Building Jub-331
Email:
R.White@sussex.ac.uk

Telephone numbers
Internal:
2781 or 8166
UK:
(01273) 872781 or (01273) 678166
International:
+44 1273 872781 or +44 1273 678166
download vCarddownload vCard to your mobile
Biography
After an undergraduate degree in Ecology and a masters in 'Environmental Change and Management', I completed my PhD at the Environmental Change Institute, University of Oxford in 2010. This interdisciplinary research used qualitative (interview based) and quantitative (Life Cycle Assessment) methods to explore the emergence of carbon foot-printing as a governance tool in liquid milk supply chains in the UK. This built on a general interest in governing food systems for sustainability.
The project I am currently working on, alongside Andy Stirling, is called 'Resilience and Sustainable Lifestyles'. This research aims to explore resilience in activities as promoted by food-related civil society groups who seek to develop more sustainable ways of producing and consuming food. Civil society can be defined as "an arena that encompasses the collective activities by which associations of people develop and assert shared values, identities and interests, without direct recourse to market transactions or the authority of the state in the first instance" (Smith forthcoming). Civil society constitutes an important set of actors pressing for change in lifestyles as well as experimenting with and enacting innovative ways of going about life. Examples of this in the food sector are food cooperatives, community supported agriculture, NGO-led food labelling initiatives, and campaigning organisations. At the same time, these sustainability experiments exist in often hostile operating environments, rely on time given voluntarily, and must mediate the multiple values and drivers that people bring to a project.
Specifically we ask the following questions:
How do relevant areas of civil society, government and academia conceive of sustaining Sustainable activities?
With reference to communal growing, what strategies allow this activity to be sustained over time (through fostering particular properties of stability, durability, resilience and robustness)?
What factors are seen by key stakeholders in the issue as determining and shaping appropriate strategies for sustaining the focal activities?
How does this inform current policy and other interventions in this area of interest?
Communal growing offers an interesting lens through which to explore these issues – it is defined here as any form of growing food in which people come together voluntarily to work a single plot of land. This includes community food gardens through to community supported agriculture in which volunteer and consumers contribute their labour.
These questions will be answered with a mixed methodology approach comprising academic and grey-literature reviews, in-depth semi-structured interviews, participant observation and multi-criteria mapping technique (http://www.multicriteriamapping.org/).
See also: http://www.sustainablelifestyles.ac.uk/projects/resilience-and-sustainable-lifestyles
My research interest is broadly that of using interdisciplinary lenses to understand sustainability issues in food systems.
I do not currently teach, but am interested in supervising MSc students who wish to explore sustainability issues in food systems and civil society activity around food.