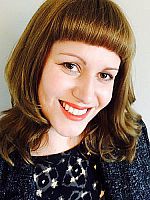 Miss
Serena Verdenicci
Biography
Serena Verdenicci is an Economic and Social Research Council funded doctoral researcher and associate tutor linked to both the Department of Politics and the Department of Sociology at the University of Sussex.
She is interested in the implementation of social policy legislation as it transitions from national to local levels of governance. Her doctoral research utilises Health and Wellbeing boards to explore how policymakers and practitioners determine what matters when seeking to improve the wellbeing in their communities.
Qualifications:
PhD candidate, University of Sussex (2017 - 2020)
MSc Social Research Methods, University of Sussex (2016 - 2017)
GDL, University of Law (2015 - 2016)
MSc Social Policy and Planning, London School of Economics (2013 - 2014)
BA Politics and International Development, University of Sussex (2010 - 2013)
Peer Reviewed Articles:
Hough, Daniel and Verdenicci, Serena (2015) People power and anti-corruption: demystifying citizen-centred approaches. Crime, Law and Social Change, 64 (1). pp. 23-35. ISSN 0925-4994
Conference Papers:
Smart Food: Crossing the Digital Divide to Reduce Food Poverty, Brighton and Sussex Universities Food Network, June 2016.
Awards:
Gladstone Memorial Prize, University of Sussex, 2013
Best Dissertation - Department of Politics, University of Sussex, 2013
Outstanding Contribution to Politics, University of Sussex, 2013
Junior Research Associate (JRA) Scholarship - Corruption, Anti-Corruption and the Anna Hazare Movement in India, Doctoral School, University of Sussex, 2012
Role
Lecturer - School of Global Studies
Research Student - Department of Politics and Department of Sociology
Associated with the Centre for Innovation and Research in Wellbeing
Doctoral Tutor - Department of Politics
Nominated for 'Spirit of Sussex' teaching award - 2019