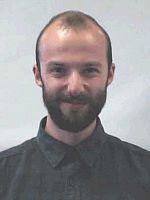 Mr
Joe Upton
Biography
My research project is titled: "'A transitory step to someplace else': The Literature of First Generation Migrants from China to America", and explores the literature written over the last 50 years of authors who have migrated from China to the United States.
Given that China is predicted by many to be the next world superpower, the peculiar history of the Chinese in America, and that the foreign-born population of the United States is projected to continue increasing, I seek to investigate for the first time the literature written by Chinese migrants to the United States over the last 50 years as a distinct, yet complicated, heterogeneous corpus.
Since the Immigration and Nationality Act of 1965, the number of migrants from China to America has exponentially increased, enlarging a previously stagnating community of Chinese Americans following the 1882 Chinese Exclusion Act: the first legislated prevention of a specific racial-national group's immigration to the United States. No longer cast out from the land of Gold Mountain, contemporary first generation Chinese migrants nevertheless come to America as ambiguous subjects of national and racial relations – 'models' to other minorities, actors in the casting of China as opposite/opponent, subjects of orientalisation in Chinatowns, operators in a transnational business system. My project will redress the deficit of critical attention towards this corpus through an interdisciplinary focus on several key literary texts, engaging with socio-historical context as well as with formal, aesthetic analysis.
Role
CHASE (AHRC) funded Doctoral Researcher
Qualifications
2015-Present PhD in English (University of Sussex)
2013-2014 MA in Modern and Contemporary Literature, Culture and Thought (University of Sussex)
2010-2013 BA in English Literature and American Studies (University of Sussex)
Activities
Conference organiser for the British Association for American Studies (BAAS) 2019 conference.
Editorial Assistant at Bloomsbury Academic (History list) – July-December 2018.
Co-convenor of English Graduate Seminar (EGS) at the University of Sussex, 2016-17 (co-convened with Matthew Lecznar).
Events Co-ordinator and Board Member for Excursions Journal 2015-16.