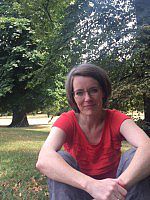 Prof
Patricia Owens
Biography
Patricia Owens is Professor of International Relations and Director of the Leverhulme Research Project, Women and the History of International Thought.
She is also a Co-Investigator on a Danish Council for Independent Research project.
In the summer of 2018, Owens was the Visiting Kathleen Fitzpatrick Professor in the Laureate Research Program in International History at the University of Sydney. She is a former fellow of the Radcliffe Institute for Advanced Study at Harvard; Seton-Watson Research Fellow at Oriel College, Oxford; the Jane Eliza Proctor Research Fellow at Princeton; a Visiting Professor at UCLA; a post-doctoral fellow at the University of Southern California, and a Visiting Scholar at UC-Berkeley, supported by a grant from the Social Science Research Council.
Her most recent book, Economy of Force (Cambridge University Press, 2015) won the 2016 Susan Strange Prize for the Best Book in international studies, the 2016 International Studies Association Theory Section Best Book Award, and was Runner up for the 2016 Francesco Guicciardini Prize for Best Book in Historical IR.
Owens was co-editor of European Journal of International Relations between 2013 and 2018 and is co-editor of the leading undergraduate textbook in IR, The Globalization of World Politics (Oxford, 2016), now in its 7th edition and translated into Arabic, French, Korean, Polish, Greek, Turkish, Slovene, and Macedonian.
Patricia sits on the editorial boards of European Journal of International Relations, Security Dialogue and Political Studies and previously served on the boards of Journal of International Political Theory, Humanity: an International Journal of Human Rights, Humanitarianism and Development and The New Strategist and was a managing editor of Cambridge Review of International Affairs.
Follow her on Academia.edu and read a recent interview with Patricia at E-International Relations
<script>
Role
Professor of International Relations and Director of the Leverhulme Research Project, Women and the History of International Thought.
Previous roles
Head of the Department of International Relations
Senator for School of Global Studies
Co-editor, European Journal of International Relations
Management Committee, Centre for Advanced International Theory
Postgraduate Research Convenor
Peer Review College, Department of International Relations
Social Sciences Academic Promotions Board Member
School of Global Studies Promotions Advistory Committee
Community and Business
During 2018, Patricia was a consultant for the European Commission on a project to increase dialogue between academia, policy Director-Generals and the Joint Research Centre to shape a post-Lisbon narrative of citizen-engagement, particularly drawing on the thought of Hannah Arendt. The project built on a mix of philosophy, political theory, linguistics, and economics. This activity has been selected by the Scientific Committee in the framework of the ER-activity tier programme (CT-EX2017D305961-101-1)
As part of this collaboration, Nicole Dewandre of the European Commission was a Research Associate of the Sussex Centre for Advanced International Theory in the summer of 2017
During 2015, Patricia was a member of the Contact Group of experts as part of British Ministry of Defence preparations for the Strategic Defence and Security Review
In 2014, Patricia was invited to attend the Chief of the Defence Staff's Strategy Forum at Oxford and an ESRC event on relations between academia and British security policy.
NGO-experts and scholars discussed Patricia's work on wartime sexual violence at an international conference in Hamburg.
Other wider engagements include the keynote address at the UK's Armed Forces Chaplaincy Annual Conference and speaking at Chatham House and the Foreign Press Association.
As part of her Leverhulme Research Project Grant, Patricia will co-curate a Public Exhibition, 'Women Thinkers of the International', at the LSE Library in London. This will run in the Spring of 2021, with the opening to coincide with a major international conference on the project.