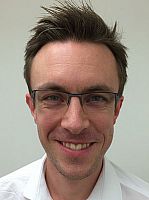 Mr
Benedict Dempsey
Biography
I am a PhD student researching the issue of 'control' in nature conservation.That includes questions about whether conservation prioritises the species composition of an ecosystem or the dynamic processes of that ecosystem; whether it seeks to protect or recreate past ecosystems or embraces 'novel' ecosystems; and whether conservation accepts 'invasive' species or seeks to eradicate them.
I am interested in how different framings of human relations with nature interact with the discourse of conservation; how discourse is performed in conservation practice; and how that relates to broader environmental debates about human control of Earth systems. My research is mainly focused on the UK. I am conducting a discourse analysis of the issue of control in conservation and two ethnographic case studies: one of a 'traditional' conservation project and another of a 'rewilding' project.
Before beginning my PhD I worked for nine years in international development and humanitarian aid, most recently as Director of Policy and Advocacy for a large international NGO. I retain a keen interest in development and humanitarian issues, particularly their intersection with the environment. Before working in the NGO sector, I worked for seven years making TV science documentaries, mainly for the BBC.
I have a BA (hons) in Archaeology and Anthropology from the University of Oxford and an MA in Science, Society and Development from the Institute of Development Studies.
Qualifications
BA (hons) Archaeology and Anthropology, University of Oxford (2000) - First Class
MA Science, Society and Development, Institute of Development Studies (2011) - Merit