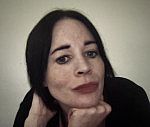 Dr
Lara Montesinos Coleman
Post:
Senior Lecturer in International Relations and International Development (International Relations, International Development)
Location:
ARTS C B377
Email:
L.Coleman@sussex.ac.uk

Research expertise:

Continental Philosophy

,

corporate social responsibility

,

Critical Legal Theory

,

Critical Theory and Marxism

,

Ethics

,

Gender Studies

,

Human Rights

,

International Business and Human Rights

,

Labour & trade union politics

,

Michel Foucault

,

Philosophy of Science

,

Postcolonial/Decolonial theory

,

Resistance (political)

,

Sociology of knowledge

download vCarddownload vCard to your mobile
Biography
Lara read Philosophy and Theology at the University of Oxford (BA Hons, 2000). She holds master's degrees in International Relations (2003) and Research Methods (2005), from the University of Bristol, where she also completed her PhD (2011) and taught in the Politics Department. She left a position at Durham University to join the Department of International Relations at Sussex in 2012. Between 2014 and 2016 Lara held an Independent Social Research Foundation fellowship and she co-convenes the Resistance Studies Network with colleagues at Sussex, Gothenburg and UMass Amherst.
Lara entered academia after more than a decade of working in the field of human rights, with a focus on Latin America. She has also managed a project for rough sleepers, worked in a night shelter for homeless people and busked around Europe, amongst other things.
Community and Business
Lara is a member of the Colombian Caravana UK Lawyers Group, a group of international lawyers that monitors the human rights abuses faced by legal professionals in Colombia.
With Robin Dunford (University of Brighton), Lara co-directs the The Law, Ethics and Democracy Project (LED), an action-research initiative founded in 2016. It aims to bring together work in philosophy, social/political theory and political economy with struggles against the increasingly anti-democratic forms of economy and government we encounter today. Cross-cutting themes include:
How everyday economic relations eradicate possibilities of life for many, because of conditions produced systematically through law
How ethical and legal narratives are used to sanitise diverse forms of violence, particularly in the domain of international human rights and humanitarian law
The legal regimes that facilitate the increased precarity of labour and corporate takeover of public services and land.
How education and pedagogy can interrogate the human and ecological implications of taken-for-granted ways of theorising and doing politics
Current activities include:
Righting Corporate Wrongs: Building Mutual Capacity to Address Extractive Industries and Human Rights: an ESRC- Sussex Social Science Impact Fund project, in collaboration with War on Want and activists and public interest lawyers in Colombia, South Africa and the UK. The project explores the politics and possibilities of addressing abuses linked to extractive imperialism through legal means. This project emerged from collaboration with the Oil Justice Campaign, an initiative of War on Want, Colombian NGO Cos-pacc and UK law firm Deighton Pierce Glynn. A particular focus has been the high court case of Colombian trade unionist Gilberto Torres against BP for his kidnap and torture.
Co-producing Political Philosophy and Social Theory with Grassroots Constituencies (PIs: Coleman and Alex Prichard, University of Exeter). An Independent Social Research Foundation research group which aims to radically re-think the praxis of knowledge 'co-production' between scholars and 'grassroots' collectives of citizens and activists and to challenge mainstream approaches to research 'impact' and instrumental approaches to academic knowledge.