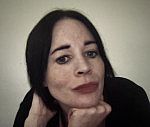 Dr
Lara Montesinos Coleman
Post:
Senior Lecturer in International Relations and International Development (International Relations)
Location:
ARTS C B377
Email:
L.Coleman@sussex.ac.uk

Research expertise:

Continental Philosophy

,

corporate social responsibility

,

Critical Legal Theory

,

Critical Theory and Marxism

,

Ethics

,

Gender Studies

,

Human Rights

,

International Business and Human Rights

,

Labour & trade union politics

,

Michel Foucault

,

Philosophy of Science

,

Postcolonial/Decolonial theory

,

Resistance (political)

,

Sociology of knowledge

download vCarddownload vCard to your mobile
Biography
Lara read Philosophy and Theology at the University of Oxford (BA Hons, 2000). She holds master's degrees in International Relations (2003) and Research Methods (2005), from the University of Bristol, where she also completed her PhD (2011) and taught in the Politics Department. She left a position at Durham University to join the Department of International Relations at Sussex in 2012. Between 2014 and 2016 Lara held an Independent Social Research Foundation fellowship and she co-convenes the Resistance Studies Network with colleagues at Sussex, Gothenburg and UMass Amherst.
Lara entered academia after more than a decade of working in the field of human rights, with a focus on Latin America. She has also managed a project for rough sleepers, worked in a night shelter for homeless people and busked around Europe, amongst other things.
Community and Business
A central focus of Lara's research is on how understandings of politics and ethics shift when we begin from the struggles of 'grassroots' social movements. Her writing on political theory emerges from longstanding engagement with peasant and worker organizations in Colombia.
In October 2015, Lara was part of a speaking tour with the Oil Justice project, alongside Gilberto Torres a former trade unionist who was kidnapped and tortured and who is bringing a case against BP in the High Court in London. The project is a collaboration between War on Want, human rights lawyers Deighton Pierce Glynn and Cos-pacc, a Colombian NGO set up by peasant leaders forcibly displaced from the area around BPs Colombian oilfields. Lara previously worked for a year (2007-8) on a research project around the oilfields, resulting in a co-authored book aimed at recovering historical memory of the effects of the oil industry. She also worked as a human rights accompanier (a sort of unarmed bodyguard), co-organised an international human rights delegation to BP's oilfields and compiled evidence for the Peoples Permanent Tribunal on Transnational Corporations and Crimes Against Humanity. She written about Gilberto's case and problems of corporate impunity in Le Monde Diplomatique(also in Spanish).
Lara also worked with the Colombian Foodworkers' union during their international boycott of Coca-Cola, following the murders of five union leaders and a lawsuit against the Coca-Cola in the United States.
In 2005-7, Lara was lead researcher and co-editor for a report on State terrorism in Colombian universities, which included the findings of a human rights delegation that she co-organized. An exhibition of her photography Sembrando Desarraigo (Sowing Displacement) has been exhibited at venues across Europe.