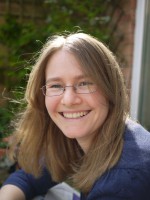 Prof
Anna Franklin
Biography
I lead the Sussex Colour Group: http://www.sussex.ac.uk/psychology/colour/index, and the Sussex Baby Lab: http://www.sussex.ac.uk/babylab
Our research investigates human colour vision and perception using methods drawn from cognitive psychology, developmental science and neuroscience. We aim to understand how humans see and think about colour, and to identify how colour is encoded and represented by the brain. Our research also uses colour to understand several other aspects of human perception: aesthetics; categorisation and the influence of language on perception; perceptual development; perception in Autism; ensemble perception; and adaptation and calibration to visual statistics.
Our research is currently funded by a European Research Council (ERC) Consolidator grant (Project COLOURMIND, 2018-2023), and I have also previously received a Starting Grant (Project CATEGORIES, 2011-2017) and Proof of Concept Grant (Project COLOURTEST, 2016-2018) from the ERC. The Economic Social Research Council have also funded my research (PhD studentships, postdoctoral fellowship and a small research grant). I have also received funding from charities (e.g., Action Medical Research) and industry (e.g., AkzoNobel), and the Baby Lab that I lead currently has a scientific partnership with Cosatto Ltd.
See http://www.sussex.ac.uk/profiles/256540/publications for a full list of publications.