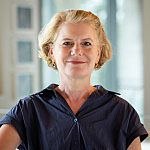 Dr
Rachel Burr
Biography
Rachel Burr is a Senior Lecturer in the School of Education and Social Work at the University of Sussex where she currently leads on and is course convenor for the BA in Childhood and Youth Studies.
Since moving to Sussex Rachel has been instrumental in setting up both the MA and BA in Childhood studies. She previously worked as a member of the academic team at the Open University, where in 2001 she contributed to the development of their degree in Childhood and Youth Studies. In 2003 Rachel's co-edited book 'Changing Childhoods: local and global' was published as part of the OU series.
Rachel is an anthropologist and social worker with an international background in child protection, having practised in England, the USA, Ireland and Vietnam. Her overarching focus is on developing practitioner-orientated techniques for working with and enhancing emotional strength among children and young people who are living in challenging and difficult circumstances. She also has long-standing involvement in Vietnam where she has a continued interest in child-focused research among street and working children, and among local and international aid workers. Her research in this context focuses on childhood experiences in the international context particularly in relation to child rights. She is the author of Vietnam's Children in a Changing World (2006) Rutgers and various other articles on childhood morality, the experiences of refugee children in the UK and childhood emotional wellbeing in the school context. She is currently coming to the end of a four year secondary school based fieldwork project in which she and a group of students have been developing a resilience focused meditative program for the group to independently use in their own time.
Burr, R. and Fay, F. (2019) Child Protection Across Worlds: Young People's Challenges Within and Outside of Child Protection Programmes in UK and Zanzibar Schools in Imoh, Afua Twum-Danso, Bourdillon, Michael,Meichsner, Sylvia (Eds.) Global Childhoods beyond the North-South Divide, Macmillan, London.
Burr, R. (2015) 'Vietnam'schildren's experiences of being visually or hearing impaired' in Disabled children and disabling childhoods in the global South entitled Vietnam's children's experiences of being visually or hearing impaired. Special Issue for Disability and the Global South (invited by Professor Erica Burman).
Burr, R. Shamser, S. and Sutton, A. (2014) 'Going the extra mile in meeting the needs and expectations of young separated asylum seekers' in Rethinking Anti-Discriminatory Practice, Diversity and Equality in Social Work. London: Palgrave Macmillan.
Burr, R. (2014) 'In the hands of the ancestors: goodness and the filial child in Vietnam' in 'The Good Child: An Anthropological Perspective on Moralities of Child-Rearing' Special Issue for the Journal of Education and Moral Development.
Lefevre, M., Burr, R., Boddy, J., Rosenthal, R. (2013) Good Practice in Safeguarding and Child Protection in Secondary Schools. The Office of the Children's Commissioner for England (OCC).
Burr, R. (2013) 'Understanding Young People in a Global Context' in 'Working with Young People, S. Harrison and D. Mackinnon, The Open University.
Burr, R. (2006) Vietnam's Children in a Changing World. Rutgers University Press: New Jersey, USA.
Role
Rachel is the course lead and convenor for the degree in Childhood and Youth Studies.
She also teaches on the socail work MA and BA programs.