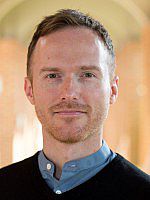 Dr
Jason Price
Post:
Senior Lecturer in Contemporary Theatre and Performance (English)
Other posts:
Subject Head of Theatre and Performance (School of English)
Location:
ARTS B B346
Email:
J.Price@sussex.ac.uk

Telephone numbers
Internal:
7204
UK:
01273 877204
International:
+44 1273 877204

Research expertise:
download vCarddownload vCard to your mobile
Biography
I am a Senior Lecturer in Contemporary Theatre and Performance. I came to Sussex in 2010 having worked previously in the Drama Department at the University of Exeter, where I also completed a PhD in 2009. As well as my work as a teacher and researcher, in my time at Sussex I have served as the Admissions Tutor for Drama, the Director of Teaching and Learning for the School of English, and currently I am Head of the Drama programme. Outside of Sussex, I am one of the convenors for the International Federation for Theatre Research's Popular Entertainment's working group.
Research
My research is concerned with the relationships and intersections between performance, politics and popular cultures. In my book Modern Popular Theatre (Palgrave Macmillan, 2016) I explore the evolution of the concept of 'the popular' in the theatre since the Industrial Revolution, drawing on a range of international theatres, artists and performance-makers, including Meyerhold, Schlemmer, the San Francisco Mime Troupe, 7:84, Split Britches and Forced Entertainment. My goal in approaching the field with such a wide lense is to get readers to look beyond the popular theatre as a simple form of entertainment and to consider its potential as a form of political activism, as a community-builder, and as a valuable tool for artistic experimentation. My current work is on a monograph that is taking a closer look at the popular's aesthetic and political influence on high art practices since the late ninteeteenth century.
As well as my academic research, I am a trained performer, director and dramaturg. I remain a committed practitioner and use my practical background to inform my teaching at Sussex. In recent years, I have worked with students to develop a number of exciting productions, including Zimmerman's Metamorphoses, Chekhov's Three Sisters, and several devised performances, including [Insert Text Here], a performance based on a number of postmodern fictional texts performed in abandoned gallery space, You Have Been Here Before, an adaptation of JB Priestley's time plays, and Species of Space, based on the work of Georges Perec.
Education
BA magna cum laude in Theatre Studies, Marymount Manhattan College
MA in Drama Research, University of Exeter
PhD in Performance Practice (Drama), University of Exeter
PG Certificate in Higher Education Teaching, University of Sussex
PhD Proposals
I welcome proposals from PhD researchers interested in performance and popular culture, political activism, popular entertainment, or modern theatre history.