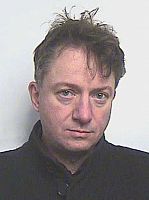 Dr
Micheal O'Connell
Biography
My doctoral project (Art as 'Artficial Stupidity') discussed strategies - often carried out under the moniker Mocksim - of 'interference' with everyday functional processes, and technological systems. From this activity found imagery and data is exhibited directly, the methods are shared in the form of instructions or 'tutorials' and, thirdly, I incorporate materials into performances or the short looping films I term 'simupoems'. (These films often employ 3D modelling and animation tools, physics engines, photogrammetry or algorithmic sequences.)
Work has been shown in project spaces, online and in established locations such as the Whitechapel Art Gallery, London Lighthouse, Brighton and Wandesford Quay Gallery, Cork City, Ireland. One series, Contra-Invention - of appropriated traffic warden evidential photographs - was selected for Les Rencontres Internationales de la Photographie d'Arles, 2011, nominated for the Deutsche Börse Photography Prize, 2012, and part of From Here On, Arts Santa Mónica, Barcelona in 2013. The catalogue had initially been included in Martin Parr's Best Books.
Teaching experience is in areas of photography and media practice and theory, digital media art and design, activism and technology art.
Role
Lecturer, photography, media practice and theory.
Community and Business
Member of the following:
ABC Artist's Books Cooperative