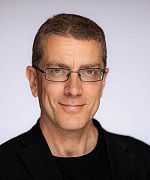 Prof
Steven Sorrell
Biography
I am and energy and climate policy specialist with 25 years of experience in academic and consultancy research. I am currently Professor of Energy Policy in the Science Policy Research Unit (SPRU) at the University of Sussex, Co-Director of the Centre on Innovation and Energy Demand (CIED), member of the Sussex Energy Group (SEG) and Honorary Senior Fellow at the Centre for Environmental Policy, Imperial College.
I worked as an electrical engineer before joining SPRU in 1991. Since then I have undertaken a range of applied, problem-oriented research on energy and climate policy, with particular focus on energy efficiency, emissions trading and resource depletion.
My work requires interaction with policymakers and other stakeholders at European, national and local levels. I have consulted for a variety of clients including international organisations (e.g. European Commission, UNIDO, WEC), UK government departments (e.g. BEIS, DEFRA, DfID), UK government agencies (e.g. Environment Agency, SDC), private sector organisations (e.g. EdF) and NGOs.
Role
Professor of Energy Policy, SPRU
Co-Director, Centre on Innovation and Energy Demand