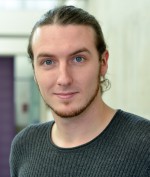 Mr
Jack Miller
Biography
Jack Miller began his PhD with SPRU and CIED in September 2014, conducting research into the role of energy efficiency in economic growth. His work centres upon the concepts of 'exergy' and 'useful work', or the portions of energy inputs into the economy which can prove useful to economic activity and societal needs. He completed an MSc in Energy Policy for Sustainability with SPRU in 2014, having undertaken a project looking at the prospects for future shale gas development in the US. He has a degree in Physics (MPhys hons, University of Sussex, 2013), and has previously taught maths and physics from KS3 to first-year undergraduate level.
Contact:
j.miller@sussex.ac.uk
@millerjdavid
Activities
Jack has also been a contributor to the Sussex Energy Group and Centre on Innovation and Energy Demand blogs.