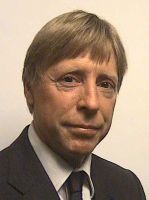 Post:
Professor of Criminal Law and Criminal Justice (Law, School of Law, Politics and Sociology)
Other posts:
Head of School (School of Law, Politics and Sociology)
Location:
Friston Building Fr-209
Email:
S.C.Shute@sussex.ac.uk

Telephone numbers
Internal:
8583
UK:
(01273) 678583
International:
+44 1273 678583
download vCarddownload vCard to your mobile
Biography
Professor Stephen Shute became Head of the School of Law, Politics and Sociology at the University of Sussex in October 2009. Before moving to Sussex he spent 15 years at the University of Birmingham where he served as Deputy Pro-Vice-Chancellor and Dean of Arts and Social Sciences and was part of the Vice-Chancellor's Senior Management Team and a member of the University's Strategic Management Committee. At Birmingham he also chaired several senior University committees, including the Academic Policy and Regulations Committee, the Programme Approval and Review Committee, and the University's Redundancy Committee, and was Director of the University's Institute of Judicial Administration. Before moving to Birmingham, he was a Fellow and Tutor in Law at Corpus Christi College, Oxford.
Professor Shute's academic work, which focuses on criminal law and criminal justice, has been referred to in many scholarly books and articles. His research on high-risk offenders and parole (carried out jointly with Roger Hood) was influential in the debates in the House of Lords on the Crime (Sentences) Act 1997, his work on parole decision-making (also with Roger Hood) formed the focus for the Government's 2001 Comprehensive Review of Parole, and his work on unduly lenient sentences prompted the Lord Chief Justice, in January 2000, to revise the practice directions that govern the allocation of cases in the Crown Court. He has given numerous lectures and seminars at universities and international conferences in the United Kingdom and across the world.
In 2007 Professor Shute was appointed by the three Criminal Justice Ministers (the Lord Chancellor and Minister of Justice; the Home Secretary; and the Attorney General) to serve as a member of a three-person Advisory Board to advise the five HM Chief Inspectors and the three Ministers on inspection in the criminal justice system. In 2008 he was appointed by the Attorney General to serve as non-executive member of the Management Board of HM Crown Prosecution Service Inspectorate (see Annual Report 2008-2009, p.21). In 2009 he was appointed by the Parliamentary Under Secretary of State at the Ministry of Justice and by Ministers of State at the other two sponsoring Departments, the Home Office and the Department of Health, to serve as a member of the Independent Advisory Panel on Deaths in Custody which is chaired by Lord Toby Harris. For the official press release go to Press Release. He is also an Independent Member of Birmingham City Council's Standards Committee and a Member of its Independent Remuneration Panel. Between 2003 and 2004 he was Chair of the Home Office's Technical Advisory Group for Section 95 Statistics on Race and the Criminal Justice System.
Professor Shute has had a number of other external roles. In 1996 he visited Eastern Europe to interview graduate applicants for the Soros/Foreign Office Graduate Scholarship Scheme. In 2000, 2001, 2003, 2005, 2006 and 2008 he visited Estonia as chair of a panel of international experts which had been asked by the Estonian Government to accredit Estonian Law Degree programmes. In 2001 and 2008 he led teams of international experts to evaluate research at the Law Faculty at Tartu University and University Nord in Estonia. In 1999 and 2000 Professor Shute acted as an external reference partner for the National Audit Office's study on parole and in 2001 he was appointed to the external reference group for the Crown Prosecution Service's Diversity Monitoring Project. In February and March 2009 he visited Kosovo as a member of a team of international experts which had been asked by the Kosovan Minister of Education, Science and Technology, and the Kosovo Accreditation Agency, to evaluate and accredit two universities in that country. In December 2010, he will visit the National University of Ireland in Galway as an Institutional Reviewer for the Irish Universities Quality Board.
Professor Shute is a member of the Board of Advisors of the Ohio State Journal of Criminal Law and a member of the Editorial Board of the International Review of Criminal Law, the International Journal of Criminal Law Education (The IJCLE and its Editorial membership has been recently merged into a new journal entitled the International Review of Management (IRM) which will be launched in 2010), Zeitschrift für Internationale Strafrechtsdogmatik (Journal for International Doctrine in Criminal Law) and Criminal Law and Philosophy. He is also a member of the Editorial Board of Consumer Credit Law and Practice.
In 1997 Professor Shute held a Fulbright Scholarship and in 1998 he received an award from the British Academy Humanities Research Board under its Research Leave Scheme. In 2004 he was awarded funded Research Leave by the Arts and Humanities Research Council. From 2001 to 2003 he held a Research Fellowship at the Max-Planck Institute, Freiburg, Germany. In 2009 he was awarded a second Research Fellowship at the Max-Planck Institute which will run until 2010.
Professor Shute is an elected member of the International Penal and Penitentiary Foundation and has been Secretary and Treasurer of the International Association of Penal Law: British National Section since 1998. In 2004 he became a Member of the Arts and Humanities Research Council's Peer Review College and his membership has recently been extended until 2013. He also served as a member of the AHRC's Law Review Panel from 2004 to 2005. He was appointed to serve on the AHRC's Panel A for 2009. In 2010 was asked by the AHRC to Chair its Fellowships Panel which reviews proposals directed to the AHRC's Fellowship Scheme.
Professor Shute has appeared frequently on television and on radio to talk about his work. He is a co-founder and organiser of the Oxford Amnesty Lectures. He is an LEA Representative Governor of Bournville School and Sixth Form Centre, Birmingham, and was Vice Chair from 2004 to 2005.
Past research projects have been funded by the Home Office, the Lord Chancellor's Department and the Department of Constitutional Affairs. In 2007 he completed a project on Satellite Tracking funded by the Home Office and Ministry of Justice. For the press coverage go to The Guardian and the Daily Mail.
Professor Shute is the convenor of the Issues in Criminal Justice lecture series. Many distinguished practitioners and academics in the field of criminal law and criminal justice have spent time in the United Kingdom working under his general supervision.