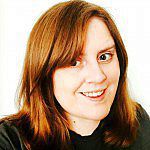 Miss
Naomi Daw
Biography
In 2013, Naomi Daw graduated with a First Class BA (Hons) in Art History from the University of Sussex, writing dissertations specialising in Victorian photography and the representation of Empire in Napoleonic-era British popular culture. Whilst studying for her BA, she was made a Junior Research Associate in the summer of 2012, assisting Prof. Geoff Quilley with his research project investigating Art and Travel in the Pacific in the period 1788-1850.
Naomi continued her studies at the University of Sussex, graduating in 2015 with an MA in Art History. Her MA dissertation specialised in nineteenth century photographic culture and travel to Italy, with a particular focus on photographs of Rome produced by the photographic publisher F. Frith and Co.
Naomi is currently working on her PhD thesis, which investigates British popular photographic culture and travel to the Far East in the period 1860-1910. In particular, she is interested in the mass media and popular culture that was readily available to all social classes in the latter half of the 'long' nineteenth century.
Role
PhD Researcher, Department of Art History, University of Sussex.
Visitor Services Officer, Royal Pavilion and Brighton Museums.
Qualifications
BA (Hons) Art History, University of Sussex, 2009-2013. Dissertation supervisors: Prof. Geoff Quilley and Dr. Ben Burbridge.
MA Art History, University of Sussex, 2013-2015. Dissertation supervisor: Prof. Geoff Quilley.
PhD Art History, University of Sussex, 2016-present. Supervisor: Prof. Geoff Quilley.
Activities
Since 2016, Naomi has been the Society Coordinator for the Sussex Art History Society, managing a small team of volunteers to deliver a busy schedule of talks, film screenings and trips. Over the past academic year our 'Cinematic Art History' series of film screenings - run in conjunction with the Department of Art History at the University of Sussex - have been particularly popular, regularly attracting 20-30 attendees. Our trips to Brighton Museum, Towner, and the Battle of Hastings reenactment at Battle Abbey, have also been popular with our members. In 2017 we also ran a series of talks as part of the University of Sussex's inaugral Community Festival, and welcomed Antony Penrose to speak on Surrealism in Britain.
Naomi also regularly attends subject specific conferences and has presented research at a number of events, including:
Association for Art History New Voices Conference, University of Birmingham, January 2018, paper - '"Delighted experience and unforgettable impressions": F. Frith and Co.'s photographs of Rome and armchair travel in the nineteenth century'

London Victorian Studies Colloquium, Royal Holloway University of London, April 2018, paper - 'And Now For Something Completely Different: Stereoscopic Photography and Travel to the Far East'
She will also be giving a paper as part of the Exploring the Institutionalisation of Archaeology Seminar Series at King's College London in September 2018, on 'Walk Like An Egyptian: Stereoscopic Photography and British Travel to Egypt'. The full programme can be viewed here.
In 2017, the Association for Art History interviewed Naomi for their 'Art History and Me' series, which you can read here. She also blogs regularly as The Heritage Girl, which details her upcoming talks, conference attendance, and visits to museums and galleries. In her role as The Heritage Girl, Naomi has worked with the local Heritage Crime Advisor at Sussex Police to run a number of Heritage Meet-ups for heritage professionals working in the South-east of England.
Alongside her PhD, Naomi has worked as a Visitor Services Assistant at the Sussex Archaeological Society, based at Lewes Castle and Anne of Cleves House. In June 2018, she began a new role as a Visitor Services Officer at Royal Pavilion and Brighton Museums.