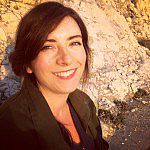 Dr
Fidelma Hanrahan
Biography
Originally from Dublin, Ireland, I moved to Brighton in 2009 to pursue a masters in Foundations of Clinical Psychology and Mental Health at the University of Sussex (2009-2010), following the completion of a HDip in Psychology at University College Dublin (2007-2009).
In 2014 I completed a three year programme of research as a DPhil student under the supervision of Prof Robin Banerjee and Prof Rupert Brown. Since 2014 I have held Research Fellow roles on the Beating the Odds project based in the CRESS Lab in the School of Psychology, and a Research Fellow role in a CIRCY project based in the Department of Education, both at the University of Sussex.
Role
I am Research Fellow on an international research project - Against All Odds - which is funded by the Norwegian Research Council. I work together with Prof Janet Boddy from the Centre for Innovation and Research in Childhood and Youth (CIRCY) at the University of Sussex, as well as with researchers from NOVA in Norway - a research institute focusing on studies in childhood, social policy and the welfare state, and SFI in Denmark - the Danish national centre for social research. This research aims to challenge negative perceptions of the lives of young people and adults who have been in care, and build positive understandings of their experiences. A particular focus of the research will be to find out what 'doing well' means to young people and adults who are, or have previously been, in care, and who are also in either education, training or employment.
I am also Research Fellow on the Beating the Odds research project which is co-funded by The Hollick Family Charitable Trust and an alumnus of the University of Sussex. This project is based in the CRESS Lab in the School of Psychology which is led by Prof Robin Banerjee. This research aims to explore, understand, and evaluate the impact of involvement in creative arts projects for young people across the South East, including those who are vulnerable or socially excluded, using mixed methods. We are working with multiple arts organisations and creative arts projects including those using dance, drama, music, photography, and multiple-arts approaches. Our partners so far include Glyndebourne; Miss Represented (Brighton Dome); Modelling Change (Thames Valley Partnership); AudioActive; Towner Gallery; and Act On It. We are currently funded for a two year project from May 2015 to May 2017.
As part of my role with Beating the Odds, I am also working with Brighton & Hove City Council to finalise and implement an assessment protocol that can be used across the Early Help services in Brighton & Hove City Council to identify psychosocial needs and track progress of young people over a period of 18 months.
Beating the Odds builds on a successful pilot phase of work in 2014 (funded by Brighton & Hove City Council and Artswork) which I held the Research Fellow role on. This pilot phase investigated the psychosocial processes involved in interventions to support at-risk youths in Brighton & Hove, with a particular focus on the Stronger Families Stronger Communities work of the Council and creative arts interventions run by the Brighton Dome and AudioActive.
I completed my doctoral research in 2014 at the School of Psychology, University of Sussex. This research was part-funded by the Calouste Gulbenkian Foundation, and examined the socio-motivational factors underpinning the experiences of young people described as 'disaffected', as well as the potential role these factors play in the success of arts-based programmes that support such youths.
Qualifications
2010 - 2013 DPhil Psychology, University of Sussex
2009 - 2010 MSc (with Distinction) Foundations of Clinical Psychology and Mental Health, University of Sussex
2007 - 2009 HDip (with First Class Honours) in Psychology, University College Dublin, Ireland
2001 - 2005 BA English Studies (with 2:1 Hons), Trinity College Dublin, Ireland