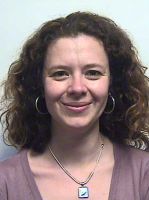 Dr
Carolyn Heitmeyer
Biography
I am Postdoctoral Research Fellow in the Centre for Bionetworking (Department of Anthropology) and am currently exploring the role of patients and patient groups in India in biomedical innovation, in particular within the context of experimental stem cell therapy. In addition, I am interested in exploring wider themes around biomedical governance, regulation and ethical standards in relation to global health inequalities.
I received my PhD in Anthropology from the London School of Economics in 2009. My doctoral research focused on Muslim identity in central Gujarat, India during the period following the 2002 riots in the state and examines processes of reconciliation, voice and silence in relation to how the 2002 violence was experienced by local communities. More recently, I expanded my research in western India as a Postdoctoral Fellow in the Department of Anthropology at Sussex, on a project focusing on rural health, civil society and reproductive rights in Rajasthan, India.
In addition to my background in the anthropology of India and health systems, I have also spent time living and studying in China and looks forward to drawing new parallels in the area of bionetworking between these two contexts.
Since 2008, I have also served as co-Editor for the peer-reviewed journal Studies in Ethnicity and Nationalism.