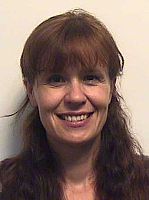 Dr
Jules Winchester
Post:
Senior Lecturer (Sussex Centre for Language Studies)
Other posts:
Deputy Director (English Language) (Sussex Centre for Language Studies)
Director of Teaching and Learning (Sussex Centre for Language Studies)
Location:
ARTS B B120
Email:
J.Winchester@sussex.ac.uk

Telephone numbers
Internal:
6564
UK:
01273 876564
International:
+44 1273 876564
download vCarddownload vCard to your mobile
Biography
PhD Linguistics (Roehampton University), MA Applied Linguistics and ELT (King's College, London), BA German (Southampton University); PGCert HE (University of Sussex), Dip RSA TEFLA (Hammersmith and West London College, London)
I have worked at the Sussex Centre for Language Studies since August 2009. My current role within SCLS is Deputy Director (English Language). I am also Director of Teaching and Learning, and Equality and Diversity Champion.
I have taught on a wide variety of the English Language courses offered by the Centre, and was awarded a student-led teaching award for 2016-17 for Outstanding or Innovative Postgraduate Teaching. I also co-supervise PhD students.
Prior to working at the University of Sussex, I was a Lecturer in ESOL at Middlesex University and a Visiting Lecturer in Linguistics at Roehampton University. I have also taught English as a Foreign Language in Japan, Spain, Greece, USA, and the UK.
Role
Deputy Director (English Language)
Senior Lecturer
Director of Teaching and Learning
Equality and Diversity Champion