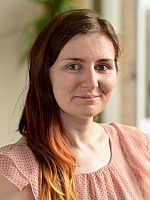 Miss
Fiona Hurd
Role
I work as the Programme Manager for the Sussex Sustainability Research Programme (SSRP). SSRP is an interdisciplinary research programme which is a partnership between the University of Sussex and the Institute of Development Studies (IDS). Our research focuses on possible trade-offs among the Sustainable Development Goals (SDGs), and solutions that avoid these trade-offs, enabling many SDGs to be accomplished at the same time.
I am responsible for the overall management of the Programme, including day-to-day operations, reporting, communications, supporting stakeholder engagement, and overseeing the Programme's 20+funded research projects. I work across campus in the planning and delivery of projects to engage researchers, policymakers, businesses and the general public.
Please reach out to me if you are curious about the programme and would like to learn more about the work we are doing or if you would like to be involved or collaborate with SSRP on a project, research bid or event. As a programme part of our remit is to make sure people on campus know about us and to try and connect and work together with people, schools and services regarding sustainability, so if you feel you are doing work around this inside or outside of the University then let us know.
Qualifications
MSc Managing Change and Innovation (Distinction), University of Brighton
BA Sociology, University of Warwick