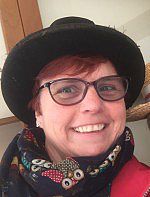 Miss
Karen Gladwin
Biography
My background is in maths education, having taught in both secondary and middle school settings.
I was a maths consultant for the Secondary National Strategy and was previously a Senior Lecturer at Anglia Ruskin University in Chelmsford. Where I taught on the Primary PGCE and undergraduate courses, before writing and leading the secondary maths PGCE. I also led the then new Subject Knowledge Enhancement Courses for aspiring maths teachers.
My interests include teaching maths in non-classroom settings and recent research has been on investigating the career paths and patterns of maths teachers.
Role
I am a Teaching Fellow in the School of Education and Social Work here at the University of Sussex in maths education.
Community and Business
I am a committee member of AMET.
I am involved with the ATM and the Ma.
I was the Chair of the Venue Committee for BCME 9
I have been a govenor for Oak Grove College and Telscomb Cliffs Primary School.