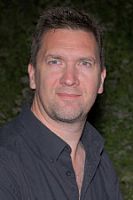 Dr
Darren Baskill
Biography
I am the outreach officer and lecturer in the Department of Physics & Astronomy at the University of Sussex, where my main role is to encourage school and college students to consider studying a physics or mathematics related degree.
Before that, I taught astronomy at the Royal Observatory Greenwich (predominantly in the planetarium, and where I also initiated the hugely successful annual Astronomy Photographer of the Year competition), spent 4 years calibrating the XMM-Newton Space Telescope (ensuring that the data delivered to astronomers around the world was of the highest quality) and did a PhD in X-ray astronomy (looking at the physics of cataclysmic variable star systems) at the University of Leicester.

I am also an astrophotographer (view a gallery of my work), a fellow of the Royal Astronomical Society & a member of the Institute of Physics.
Role
As the Outreach Officer for the School of Mathematical & Physical Sciences, my primary role is to develop & manage our outreach activities and events in Mathematics, Physics & Astronomy. Each year, we deliver 130 events to around 10,000 school & college students and to over 5,000 members of the general public. A third of those events are delivered in collaboration with the University of Sussex's Widening Participation team, to ensure that students from all backgrounds have an equal opportunity to attend and flourish at university.
The majority of our outreach is delivered by our trained team of outreach ambassadors. These are undergraduate and postgraduate students who act as ambassadors to help deliver our outreach.
I have been awarded numberous public engagement grants, including The Ensonglopedia of Science (a musical comedy theatre show about science) and the JWST Thermal Photobooth from the Science & Technology Facilities Council (STFC), and a grant supporting Soapbox Science Brighton (a public event promoting women in science) from the Institute of Physics.