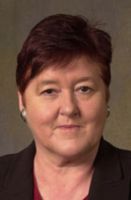 Prof
Louise Morley
Biography
Louise Morley FAcSS is a Professor of Higher Education and Director of the Centre for Higher Education and Equity Research (CHEER) (http://www.sussex.ac.uk/education/cheer/) at the University of Sussex, UK. Louise has an international profile in the field of the sociology of gender in higher education.
Her current research interests focus on internationalisation and equity, the equity and affective implications of the neoliberal university, and higher education as a public good.
She was Principal Investigator for the CHEER Project Higher Education Knowledge Exchange and Policy Learning in the Asian Century(http://www.sussex.ac.uk/education/cheer/researchprojects/japan), and was a Co-Investigator for an ESRC Newton Fund research project on Higher Education and the Public Good: Reflections from Four African Contexts. She led the University of Gothenburg's project on Fika in the Swedish Neoliberalised University, and is also participating in a research network with Chile and Denmark: Internationalization and Knowledge Construction in Higher Education from a Gender Perspective co-ordinated by the Pontifical Catholic University, Chile.
She recently completed a Horizon 2020 Marie Skłodowska-Curie funded project Higher Education Internationalisation and Mobility: Inclusions, Equalities and Innovations (HEIM) (www.sussex.ac.uk/education/cheer/heim).
During her career she has also undertaken research on women and leadership in higher education for the British Council and for the Leadership Foundation for Higher Education, for the ESRC/DFID on Widening Participation in Higher Education in Ghana and Tanzania (www.sussex.ac.uk/education/cheer/wphegt), for the ESRC on knowledge exchange, the HEFCE on graduate employability and for the Carnegie Corporation of New York and the Department for International Development on Gender Equity in Commonwealth Universities.
Louise is a Fellow of the Academy of Social Sciences, and a Fellow of the Society for Research into Higher Education. She was a Guest Professor at the University of Gothenburg, Sweden (2016-18), a Senior Research Fellow, Centre for Gender Excellence, University of Örebro, Sweden (2011), and the 2013-2014 Inaugural Chair, Women's Leadership Centre, Universiti Kebangsaan, Malaysia. In 2018-2019, she was a Guest Professor at the University of Tampere, Finland. Louise has published widely in the field of higher education studies.
Role
Professor of Higher Education
Director of the Centre for Higher Education and Equity Research (CHEER) (http://www.sussex.ac.uk/education/cheer/)