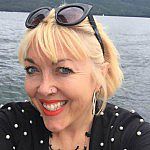 Mrs
Fi Branagh
Biography
I started teaching in 1995 in the Midlands. Moved to London in 1996 and worked in Essex as a Science teacher. Was awarded AST (Advanced Skills Teacher) status in 2003. Carried out various roles including mentor and Professional tutor. I moved to Brighton in 2005 and carried on my role as professional tutor.
Moved to Univerisity of Sussex in 2009 to take position as Teaching Fellow (Science ITE) and became Lead Science Tutor in 2012.
My Science specialisms are Biology and Chemistry.
Developed undergraduate modules to engage students in education called 'Communicating STEM' and 'Researching STEM'.
Role
Lead Science tutor, ITE (Teaching Fellow)