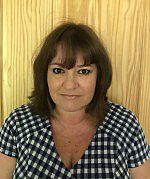 Ms
Jo Tregenza
Biography
Jo Tregenza is head of the ITE department and the Primary course leader, the Primary PGCE/SD course was recently judged outstanding by OFSTED. She is a senior teaching fellow and was delighted to receive two teaching awards in 2015: USSU Teaching Award 2015 and Outstanding and Innovative Postgraduate teaching award.
She has been an English consultant for 15 years, presenting at regional and international conferences. Previously she worked as a Primary teacher for 10 years in Brighton and Hove, West Sussex and Oxfordshire. She has organised and led learning networks and has a strong track record for building links with communities and schools. In 2013 Jo co-write the highly regarded report on JPD with Professor Judy Sebba that was published by the National College : https://www.gov.uk/government/uploads/system/uploads/attachment_data/file/335729/jpd-what-does-the-evidence-suggest-are-effective-approaches-long.pdf
Jo wrote the teaching guidance materials for OUP's reading scheme Project X. She has produced many materials for schools including the West Sussex Sequence for Writing, KS2 Creative Cross-Curricular model, a tool for auditing and developing talk and materials to develop visual literacy and multi-modal learning. She also set up Virtual Learning Environments for advisory teams, schools and networks. More recently she has presented at the UKLA conference with teachers from Cliffdale Primary and Mary Rose Special school about an innovative approach to teaching children to read. Jo published a research project on reading comprehension with Dr. Maureen Lewis called Beyond Comprehension.
Role
Jo Tregenza is Head of the ITE department, Primary ITE leader and Senior Teaching Fellow