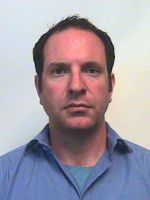 Dr
Benjamin Selwyn
Biography
I joined the IR department in 2009 after teaching at the University of Southampton (2006-2008) and the LSE (2004-2006).
My research and teaching lies at the intersection of Political Economy, International Political Economy and Development Studies.

I am particularly interested in the formation, functioning and transformation of global value chains and their impacts on, and emergence out of, historical and contemporary processes of global development.
I am the author of 'Workers, State and Development in Brazil: Powers of Labour, Chains of Value' (Manchester University Press: 2012), which was shortlisted for the 2013 BISA International Political Economy Group book prize.
The book investigates how the Brazilian state, local public and private institutions and firms collaborated to implement a successful upgrading strategy within highly competitive global horticultural value chains, which resulted in North East Brazil becoming Brazil's main high-value grape exporting region. Within that context I investigated the extent to which workers benefitted from the region's rapid economic growth. The book details how the export boom has impacted on local level develoment, in particular on local labour standards, conditions of work and pay rates, gendering of work and women's participation in rural trade unions.
I am also author of 'The Global Development Crisis' (Polity: 2014) which addresses the central paradox of our times - the simultaneous presence of wealth on an unprecedented scale, and mass poverty. It explores this paradox through an interrogation of the work of some of the most important political economists of the last two centuries - Friedrich List, Karl Marx, Leon Trotsky, Joseph Schumpeter, Alexander Gerschenkron, Karl Polanyi and Amartya Sen. In the book I advance the concept of 'Labour-Centred Development' as a means of overcoming this paradox.
I am interested in supervising PhD students on subjects connected to the politics and political economy of development, Latin American (agrarian and industrial) political economy, development theories, on the nexus between the global food economy and development prospects for poorer countries, and on issues around global poverty and inequality.