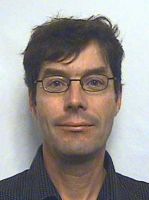 Biography
Peter Luetchford has an MA in Anthropology and Sociology (1986) from the University of Aberdeen. After living and working in Spain for many years, he came to study at Sussex. In 1998-1999 he carried out fieldwork in Costa Rica and he received his DPhil in Social Anthropology in 2003. Peter began teaching in the Department in 2002, and in 2004-5 held the Leach/Royal Anthropological Institute research fellowship. More recently his research interests led to a period of further fieldwork in Andalusia, Spain.
Peter Luetchford's doctoral research, carried out in Costa Rica, focused on coffee producers and cooperatives involved in fair trade deals with European and North American 'Alternative Trade Organisations'. His doctoral thesis, published as Fair Trade and a Global Commodity: Coffee in Costa Rica (Pluto Press 2008), looks at the politics, orientations and practices of growers and cooperatives and uses them to interrogate ethical ideas on the economy. This research has fed into collaborative work on new moral economies with a specific focus on fair trade and ethical consumption. More recently Peter has been working on an ESRC funded project on alternative food provision in Andalusia, Spain. He is now expanding this work into a comparative study of organics in different European contexts.
Peter has taught across the anthropology curriculum, as well as contributing to the cultural studies and development studies programmes. Recent courses have included 'Politics, Power and Legitimacy' (Political Anthropology), 'People and Things' (Economic Anthropology), 'Culture and Development', and 'Globalisation and Culture'. He also teaches the course on 'Knowledge, Power and Resistance' for the MA programme in Anthropology of Development and Social Transformation. .
Student Consultation
Spring term 2011 office hours: Tuesdays 11-1
Luetchford, Peter and Carrier, James G, eds. (2012) Ethical consumption: social value and economic practice. Berghahn Books, Oxford. ISBN 9780857453426
Luetchford, Peter (2011) Falling Foul Of Fair: the politics of supply chains. In: The Politics of Fair Trade. Europa Politics of. . . Series . Routledge, London, UK, pp. 53-67. ISBN 9781857435122
Luetchford, Peter, Pratt, Jeff and Montiel, Marta Soler (2010) Struggling for autonomy: from estate labourers to organic farmers in Andalusia. Critique of Anthropology, 30 (3). pp. 313-321. ISSN 0308-275X
Luetchford, Peter and Pratt, Jeff (2010) Values and Markets: an Analysis of Organic Farming Initiatives in Andalusia. Journal of Agrarian Change, 11 (1). pp. 87-103. ISSN 1471-0358
Unset (2008) Hidden Hands in the Market: ethnographies of fair trade, ethical consumption and corporate social responsibility. Research in Economic Anthropology . Emerald. ISBN 978-1-84855-058-2
Luetchford, Peter (2008) Fair Trade and a Global Commodity: coffee in Costa Rica. Pluto Press, London, UK. ISBN 9780745326986
De Neve, Geert, Luetchford, Peter and Pratt, Jeffrey (2008) Introduction: revealing the hidden hands of global market exchange. In: Hidden Hands in the Market: ethnographies of fair trade, ethical consumption and corporate social responsibility. Research in Economic Anthropology, 28 . Emerald Group Publishing Limited, Bingley, UK, pp. 1-30. ISBN 9781848550582
Luetchford, Peter (2006) Brokering Fair Trade: relations between coffee cooperatives and alternative trade organizations - a view from Costa Rica. In: Development Brokers and Translators: the Ethnography of Aid and Agencies. Kumarian Press, pp. 127-148. ISBN 97811565492172
Luetchford, Peter (2005) Economic Anthropology and Ethics. In: A Handbook of Economic Anthropology. Edward Elgar, Cheltenham, pp. 390-404. ISBN 9781843761754