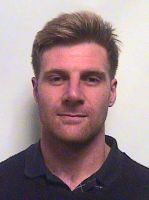 Mr
Shaun Hotchkiss
Biography
I am now employed at Auckand University. This is my profile there.
Before arriving in Sussex I was a post-doctoral researcher at the Helsinki Institute of Physics and University of Helsinki from 2010-2013.
Before that, I received my doctorate from the theoretical physics department at Oxford University. While in Oxford, I was a post-graduate student at Balliol College. Before that, I was an undergraduate student of physics and maths at the University of Auckland.
---
I also contribute to a collaborative blog, The Trenches of Discovery. The purpose of the blog is to help make fundamental research more accessible, as well as to open up a dialogue between different fields of research. More details regarding our motivation can be found here and here. I also help run the Life Beyond School programme.
You can find me on Twitter here: @just_shaun.