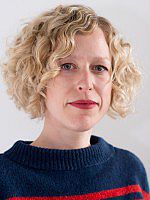 Dr
Helena Howe
Biography
LLB (Queen Mary, University of London) 1998-2001
LLM (Kings, University of London) 2001-2002
PhD (Queen Mary, University of London) 2002-2009 (part-time, with full Draper's scholarship)
Teaching Fellow, Queen Mary, University of London, 2007-2009
CSET lecturer in property law, SLS, University of Sussex, 2009-2011
Lecturer in law, SLS, University of Sussex, 2011 -
Helena completed a PGCertHE at the University of Sussex in 2011 and is a Fellow of the Higher Education Academy. She was nominated for a university student-led teaching award in 2015.
Role
Director of Recruitment and Admissions for the School of LPS
Community and Business
Helena is a volunteer with the National Trust assisting with cross-compliance obligations under the CAP on the local estate.
She is a member of the Natural England Strategic Research Group on Learning in Natural Environments. She has recently prepared a briefing note for Natural England and Sussex Wildlife Trust regarding the role of Forest School in developing children's relationship with nature and is preparing a post for the Sussex Wildlife Trust website on Forest School and Wild Law.