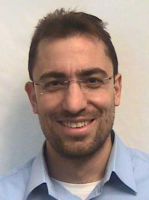 Dr
Andreas Antoniades
Biography
BA in Political Science and International Relations (University of Athens)
MA in International Political Economy (University of Warwick)
PhD in International Relations (LSE)
Before joining Sussex, Andreas Antoniades taught at the universities of Essex, LSE and Panteion, worked as credit officer in the Bank of Cyprus, and was research fellow at the Dublin European Institute at UCD and the Centre for International Studies at LSE. He is the convenor of the Global Debt Dynamics Initiative, and has been the director of the Centre for Global Political Economy at Sussex, and the Athens Centre for International Political Economy in Greece. He has also been the Director of the Master Programme in International Relations at the University of Sussex, and a co-organiser of the Leverhulme Trust funded International Research Network on Global Governance and the Emerging Global South. He has been awarded a Teaching Prize in International Relations by LSE, scholarships from the Alexander S. Onassis Public Benefit Foundation and the Bodossaki Foundation, and has shared an ISA Catalytic Research Grant for a research workshop on Strategic Narratives. He has convened the British International Studies Association's working group in International Political Theory (CRIPT), and has been a member of the editorial boards of the journals Millennium and Studies for Ethnicity and Nationalism.
Role
Director of Admissions in the Department of International Relations
Senior Lecturer in Global Political Economy
Member of the Centre for Global Political Economy (CGPE)
Affiliated Member of the Centre for Rising Powers and Global Development (CRPD)
Community and Business
He has acted as external expert for the DG Research of the European Commission and served as Vice Chair in the ECOSOC panel for the Marie Skłodowska-Curie Action 'Innovative Training Networks' (ITN), European Commission.