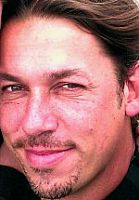 Mr
Tom Ottway
Biography
Tom Ottway
FHEA MA, PGCert E-Learning Design (Dist.), BA Hons.
Media Practice Lecturer, Trainer, Writer & Educational Technologist
Specialist areas: Media practice, Creative Practice, emerging Digital Media and E-learning; IWBs; Podcasting, and Continuing Personal Development.
Role
Lecturer and doctoral researcher in School of Media, Film and Music.
Activities
Tom Ottway is also Director of Learning & Development Innovation at Language Umbrella Ltd.
https://www.languageumbrella.co.uk