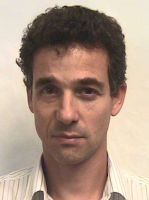 Dr
Matias Ramirez
Biography
I am currently Senior Lecturer at the Science Policy Research Unit. Much of my current research activity is related to innovation policy in Latin America where I am coordinating a project funded by the Colombian department of science and technology (Colciencias) on transformative innovation policy.
After ten years living in Chile working as a freelance journalist, I studied undergraduate economics at University College London as a mature student and from there went straight on to PhD studies at the Manchester School of Mangement, UMIST (now merged with the University of Manchester), where I looked at the relationship between work organisation and innovation in the telecommunications sector. I then worked as researcher at Birkbeck College on two projects, the first was an FP7 project related to the impact of globalisation on employment, the second a cross country comparative study of management training and development in Europe funded by the European Leonardo fund. I was hired as a lecturer at Brunel University where I worked between 2003-2007 and led an ESRC project on labour markets, knowledge transfer and innovation in the Zhongguacun science park. In 2007 I joined SPRU at the University of Sussex. My research interests combine topics of knowledge and organisations, but have more recently moved towards questions of Science and Technology Policy in Latin America where I have researched on the relationship between networks and knowledge in agribusiness. I am currently part of the transformative innovation policy consortium with a focus on Colombia and Mexico.
Role
I am a senior lecturer at SPRU. I am in charge of admissions for the PhD programme and deputy chair of the post graduate exam board.
Community and Business
I have undertaken the following roles for outside organisations:
Lead researcher for Colombia in transformative innovation policy consortium. Provided key input to Colciencas "Green Book" and Policy Orientations for Transformative Regional Policy Document, 2018.
Visiting Professor at the Universidad Nacional, Medellin campus, 2017.
Reviewer for research projects for the Dutch research council NWO, 2015.
Visiting academic to Universidad Pontifice Bolivariana, Medellin to teach doctoral training module, 2016.
Referee for ESRC project proposals "First Grants application" 2009.
External examiner for Birkbeck College Business and Management Undergraduate programme 2005-2008.
External training:
For CONACYT, Mexico: January 2018: Transformaive Innovation Policy: As part of 4 year CONACYT-TIPC consortium.
For Colciencias, Colombia April 2016: Inclusive innovation and intermediation. As part of 4 year SPRU-Colciencias memorandum agreement of training.
For the China Aerospace Science and Technology Corporation 2013-14: Knowledge and human resource management.
Consultancies:
For National University of Colombia December 2011: The impact of the growth of Asian economies Colombia, workshop on innovation, Bogota.
For Colciencias (Colombia) August 2011: Training on assisting the development of innovation capabilities through consultancies in incremental and radical innovation and organisational culture
For DEFRA 2009-2010: The role of workplace networks in developing new initiatives to reduce carbon emissions with Climate Outreach Information Network (COIN):
Monitoring and Evaluation Team for 'Climate Solidarity' project led by Climate Outreach Information Network (COIN). Funded by DEFRA. 2010-2011.
Oxford Analytica 2006: "China's Innovation System".