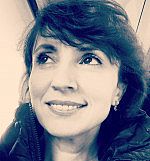 Dr
Shqiponja Telhaj
Biography
Shqiponja Telhaj is an Associate Professor (Reader) in Economics at the Economics Department, University of Sussex and an Associate at the Centre for Economic Performance, London School of Economics. She joined the Economics Department from the London School of Economics. Her primary research interests are in Applied Microeconomics, especially Education and Labour Economics.
In November 2017, Shqiponja was appointed a Member to the Technical Advisory Group at the UK Department for Education. In her advisory role during the next four years, she will provide independent guidance and recommendations on recent UK government interventions on increasing the supply of teachers, closing the recruitment gap and improving the quality of teaching in Science, Technology, Engineering and Mathematics (STEM) and Modern Foreign Languages subjects.
Shqiponja's work has appeared in leading economics journals such as Journal of Public Economics, Economic Journal, etc. It has also informed bodies such as the UK Department for Education; Higher Education Funding Council (HEFCE), Prince's Trust; the World Bank; Future Leaders Trust, Ambition School Leadership Trust and has featured in numerous national and international media outlets such as: BBC Radio 4' Today Programme; The Financial Times; BBC News, BBC World Service, The Guardian, The Huffington Post, Times Education Supplement, The Independent, The Observer, The Times, Daily Telegraph, Sunday Telegraph and many others.
Her work also featured in many blogs, networks and magazines such as: VoxEU, LSE Business Review, The Conversation UK, LSE British Politics and Policy, Adam Smith Institute, Economics of Higher Education network, The Young Fabian Network; Discovery Graduates; My Science Networks; ESRC Annual magazine, etc.
Role
Reader (Associate Professor) in Economics