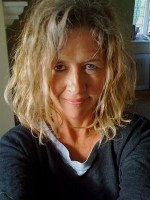 Dr
Sara Jane Bailes
Biography
My training and background have been transdisciplinary, weaving through Theatre and English, Critical Theory, Visual Cultures and Performance Studies. Prior to returning to postgraduate study I was a collaborative theatre-maker for a decade, making and touring work internationally. I've lived in Italy, the US and the UK.
My interests are focused by contemporary experimental theatre practices and the political and ideological implications of new performance methodologies developed in live art and performance since the 1970s. All of my thinking/doing/teaching is inflected by Feminist and Marxist critical theory, that is, ways to help imagine, think through and materialise a world that pushes back against white, heteronormative patriarchy and the systemic structures that endorse its particular ideologies. I am especially interested in the cross-disciplinary conversations arising between visual, literary, choreographic and theatre practices, in particular the resistant and emergent modes of thinking these propose.
In addition to my academic work, I worked as an Artistic Assessor for Arts Council England (2004-2008), as Creative Advisor/Dramaturg and creative consultant with the Bristol-based theatre collective, The Special Guests; the Belgian/English company, Reckless Sleepers; with Karen Christopher (London) and Sue McClaine (Brighton). My undergraduate degree was from Lancaster University (BA Hons in Theatre and English, 1985-1988) and my Masters and PhD from Tisch School of the Arts, New York University (NYU) in the Department of Performance Studies on a Fulbright Scholarship (1997-2003). In 2014 I was Thinker in Residence at the independent art center, Glasshouse (Brooklyn, NY) and a Visiting Macgeorge Fellow at the School of Culture and Communications, University of Melbourne in 2017. Prior to joining Sussex as Senior Lecturer in October 2007 I taught Theatre and Performance at Tisch School of the Arts, NYU (1999-2003) and the University of Bristol (2003-2007). I also taught at the School of the Art Institute of Chicago (2006-7) and Barnard College (Columbia University) and work as a Writing Consultant. I continue to collaborate with artists in dance, theatre and live art, and in particular with US artists and scholars thinking across the different traditions, trajectories and intersections of performance.
My 2011 monograph, Performance Theatre and the Poetics of Failure, can be found here; a co-edited collection, Beckett and Musicality, here, and a chapter on the work of New York theatre ensemble, Elevator Repair Service, here. I sit on the Advisory Board and editorial collective of Women and Performance: a journal of feminist theory and co-edited an issue, Trafficking Boundaries, in 2002 (Vol.12:2, #24). To get a sense of my more recent research and current book project, you can watch my Macgeorge Public Lecture (November 2017), called Out of the Ordinary: objects, agency and performance, here, and you can read some of my critical creative writings here and here.
Role
Head of Drama Studies
Reader in Theatre and Performance Studies