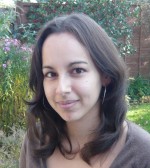 Dr
Hester Barron
Biography
Dr Hester Barron arrived at Sussex in September 2007, having completed her D.Phil. at Magdalen College, Oxford. She specialises in twentieth-century British social history. Her first book, The 1926 Miners' Lockout: Meanings of Community in the Durham Coalfield, was published by OUP in December 2009. Based on her doctoral thesis, it focused on the miners' lockout of 1926, exploring the relationship between class, region and nation, and arguing that the concept of community needs to be re-evaluated. Themes of identity and community thread throughout her work, and more recently her research has converged around the broad themes of childhood, parenting and schooling. She is particularly interested in the way that children themselves saw their world, and how that contrasted or overlapped with 'official' narratives regarding the idea of childhood. She is currently working on a second monograph, which explores the history of the interwar elementary school classroom.

Hester has convened and/or taught on the following modules:
Y1: The Making of the Modern World
Y2: 'Britain in the Twentieth Century', 'Childhood in Nineteenth and Twentieth Century Britain'; '1916: The Somme', '1926: The General Strike'
Y3: 'Britain and the Second World War', 'Childhood and History'

MA: 'War, Gender and British Society, 1914-45', 'Historical Skills and Methods', 'The People's Century'

She welcomes enquiries from postgraduates seeking to research aspects of British social or political history in the twentieth century, particularly with regard to the labour movement, childhood or education.