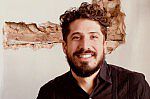 Mr
Riccardo D'Emidio
Biography
Riccardo is a doctoral research student in Politics, at the Sussex Centre for the Study of Corruption at the University of Sussex. He holds a MA in Governance and Development from the Institute of Development Studies and BA in International Politics and Economic Development with European Studies from the University of Exeter.
With over 13 years of experience in the International Development sector Riccardo has worked for a range of international organizations and humanitarian agencies in West Africa, Latin America and the Caribbean and Asia and the Pacific in the field of governance, citizen engagement, campaigning and advocacy. He is currently working as Civic Education Expert in the EU funded Accountability, Rule of law and Anti-corruption Programme in Ghana.
His research explores the role of social norms in driving and shaping perceptions of corruption and integrity in Ghana, and how these in turn can be used for effective policy interventions.
Role
Doctoral Tutor (Politics)
LPS Research Impact Coordinator
Research Student
Qualifications
MA Governance and Development, with Merit. October 2007 – September 2008
Institute of Development Studies, University of Sussex.
Dissertation: "Contentious Politics in Electoral Democracy : the Oaxacan Case".
BA International Politics and Economic Development, (2:1). September 2001 – July 2005
University of Exeter, UK.
Dissertation: "Civil Society and Development".