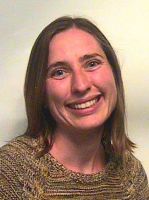 Dr
Catherine Will
Post:
Senior Lecturer in Sociology (Sociology)
Location:
FREEMAN CENTRE G44
Email:
C.Will@sussex.ac.uk

Telephone numbers
Internal:
8449
UK:
01273 678449
International:
+44 1273 678449

Research expertise:

activism

,

Allergy

,

cardiovascular health

,

citizenship

,

Consumer health

,

deliberation

,

ethical consumption

,

Evidence and Policy

,

material culture and science

,

non-communicable diseases

,

Participation and engagement

,

Politics of (re)distribution and prioritisation

,

Science And Technology Studies

,

Social movements

download vCarddownload vCard to your mobile
Biography
My research to date has been in the fields of Science and Technology Studies, sociology of health and illness, and health and social policy. Having started with a degree in History, I've always felt comfortable moving across disciplinary boundaries and have enjoyed opportunities for interdisciplinary work and teaching at Sussex, as well as in previous jobs or study at the Centre for Civil Society and Health and Social Care Research Unit at the London School of Economics, the Department of Social Anthropology at the University of Cambridge, and Departments of Sociology and History at the Karl Ruprecht University in Heidelberg.
Role
Senior Lecturer in Sociology
Community and Business
I am always keen to make research interesting and useful for practitioners, and currently enjoy Twitter as a way of engaging in conversations with a wide range of people working and campaigning on issues such as patient-centred care, healthcare reform, public health and eHealth. In the past I have enjoyed working as a consultant on research projects with medical professionals and health managers and policy makers.
I am a regular contributor to, and co-editor of, a blog on the politics, economics and sociology of health and health care, in partnership with the BSA Medical Sociology Group at Cost of Living.