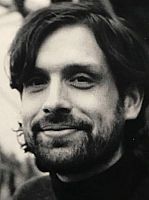 Mr
Thomas Ebbs
Biography
I am a Doctoral Tutor and Doctoral Researcher. My research focuses on how law is configured as strategy in feminist responses to transactional sex. I investigate the roles that civil society organisations hold in shaping such configurations through governmentality. My research efforts are supervised by Dr Charlotte Skeet and Dr Bal Sokhi-Bulley.
Before I joined the university, I was the Director of Research for Lawyers for Justice in Libya. I helped manage and devise several research projects and programmes, including a cooperative transitional justice archive and a nationwide constitutional engagement campaign. I have also coordinated human rights investigations and submitted communications to international human rights mechanisms.
I previously worked in Cambodia, where I provided legal assistance and advice to sex workers, migrant domestic workers, teachers, and those employed in the garment sector.
I hold an LLB in Law from the University of Sussex and an LLM in Human Rights, Conflict and Justice from the School of Oriental and African Studies (SOAS). I am a recipient of an SeNSS ESRC Doctoral Studentship.