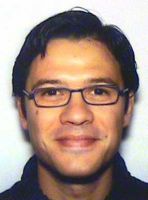 Mr
Francisco Gonzalez Carreras
Biography
Currently I am a PhD student at the Department of Economics at the University of Sussex.
In 2008-09 I attended the Personal Skills course and the Associate Tutor course provided by the University of Sussex. I finished a mathematics course in Open University MST 121 Using Mathematics (30 Credit Points), to revive my maths skills. And I finished the first draft of my first paper in the thesis.
I hold an MSc in Economic Development (Distinction, Class Prize) from Glasgow University and other posgraduate courses in Financial Risks (Escuela de Finanzas BBVA, Bilbao-Madrid), Stock Markets (Especialista Universitario, U.N.E.D.). As for undergraduate, I did a B.A. in Law (Universidad Complutense de Madrid) and B.A. in Business Studies (Universidad San Pablo, Madrid).
I also hold the Spanish Qualified Teacher Status (CAP, Universidad Complutense de Madrid) and the English one.
Other undergraduate courses in Fine Arts and Spanish Literature as well as creative writing.
As for professional experience, I have taught as an Associate Tutor in the Economics Department and SPRU, University of Sussex, as well as a private tutor in Maths and Business Accounting for A Level. I also have some experience teaching Spanish.
In the past, I have worked for private companies:
- I worked for Kimberly-Clark (Brighton) and State Street Bank (Edimburgh) in different posts.
- BBVA Bank (Madrid) as member of the Foreign and Market Risks departments.
- Cortal Consors (Madrid) with several roles ranging from back office to trading.
- Fay & Co. Chartered Accountants (Marbella, Spain) as a mercantile law advisor.
Role
Dphil in Economics candidate at the University of Sussex
Supervisors: Michael Barrow and Andy McKay