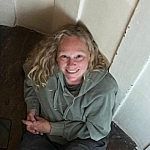 Prof
Sarah Sawyer
Biography
I studied Philosophy as an undergraduate at the University of St Andrews, and subsequently studied for an MPhil and PhD in Philosophy at Kings College London. I've taught at the University of St. Andrews, the University of Kansas and the University of Nebraska, and am now a Professor of Philosophy at the University of Sussex. I work in the philosophy of mind, philosophy of language, metaphysics and epistemology.
I am currently:
Associate Editor for the Australasian Journal of Philosophy
Publications Officer for the Mind Association Occasional Series
Member of the Executive Committee and the Council for the Royal Institute of Philosophy
Role
Professor of Philosophy
Community and Business
I have been interviewed by Richard Marshall for 3am magazine. The link to the interview is here.
In 2016 I took part in a public discussion on the life and work of Hilary Putnam, organised by The Forum This is available as a podcast here.
In 2017 I wrote 'Thinking About Morality' for the Essays, thought-provoking, philosophically informed essays from contemporary philosophers, on The Forum. My essay is available here.
In 2018 I gave a talk to the Aristotelian Society in London: 'The Importance of Concepts'. The talk is available as a podcast here.