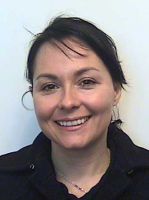 Prof
Samantha Cartwright-Hatton
Biography
I began my career with a D.Phil (PhD) in the Department of Psychiatry at Oxford, under the supervision of Adrian Wells. The subject of this thesis was a MetaCognitive model of Generalised Anxiety Disorder in Adults.
During subsequent clinical psychology training in Manchester, I developed an interest in the far less well-researched area of anxiety in childhood. On qualifying, I joined the Manchester clinical course as academic tutor, while working half-time as a clinical psychologist in the Manchester Children's Trust.
Eighteen months after qualification, I was awarded a 3-year NHS executive fellowship to develop my research in anxiety in childhood, with Professor Richard Harrington. This was followed by a 4-year MRC Clinician Scientist Fellowship to trial a new intervention for families of young anxious children.
I joined the University of Sussex in 2011 with an NIHR Career Development Award to develop and test a preventative intervention aimed at families with an anxious parent.
I was awarded the British Psychological Society Award May Davidson Award in 2009 for my research into anxiety of childhood.
Role
My role is split between research, teaching, and administration. I teach various clinical psychology topics to 1st, 2nd and 3rd year undergraduates.