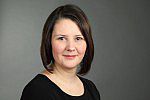 Dr
Dagmara Weckowska
Biography
Dagmara has worked at the University of Sussex as a lecturer in Business and Innovation since 2014. She teaches modules on managing innovation and creativity and conducts research on technology commercialization and organizational change. She is a Fellow of the Higher Education Academy and an Associate Member of Innogen.
Prior to taking the post Dagmara worked as a research fellow in Innogen - Institute for Innovation Generation in the Life Sciences at the University of Edinburgh - where she researched the practices of open science and the challenges of combining open science and open innovation in university-industry collaborations.
Dagmara holds a PhD in Technology and Innovation Management from SPRU-Science and Technology Policy Research at the University of Sussex (2013). Her doctoral work contributed to advancing understanding of how university Knowledge Transfer Offices (KTOs) develop abilities to commercialize university-owned technologies. Her study identified two approaches to commercialization, each associated with different assumptions about the innovation process and a different set of KTO abilities and it revealed the processes of learning-in-practice and strategizing through which these two commercialization practices are developed in KTOs. The details of the study can be accessed in her thesis and in Technovation.
During her doctoral study Dagmara worked as a teaching fellow in the Department of Business and Management (2011-13) and was involved in a range of research projects in SPRU for the European Commission, the Gatsby Charitable Foundation, and the UK Intellectual Property Office. Her research looked at knowledge and technology transfer between universities and industry, with particular focus on the management of intellectual property.
Previous to that, Dagmara obtained a MSc in Applied Social Psychology from the University of Sussex and a Magister degree in Psychology (Organisational Psychology) from the University of Wroclaw, Poland.
Role
Lecturer in Business and Innovation
Academic Advisor
Convenor of BSc Business and Management 2014-2016
Convenor of BSc Business and Management (with a professional placement year) 2014-2016
Co-convenor of Bsc Economics and Management Studies 2014-2016
Community and Business
Workshops
Sussex Open Access Week, Brighton, 24 Oct 2104, http://www.sussex.ac.uk/library/research/seminarsandevents/oaweek/previousoaweek
Open and Closed: Motivations for Open Science and its Implications for Innovation, London 10 March 2014, http://www.innogen.ac.uk/workshops/884
The Value of Open Science, Exeter, 12-13 Dec 2013,
http://datastudies.eu/events/15-the-value-of-open-science-workshop
Consultations and policy reports
Tang, Puay, Weckowska, Dagmara, Campos, Andre and Hobday, Michael (2009) Managing Intellectual Property in Universities: Patents and the Protection Failure Problem. A report for The Gatsby Charitable Foundation
Tang, P., Weckowska, D., Hobday, M. (2008). Disentangling knowledge transfer: Maximising university revenue, or social and economic benefit, or both? A report for the UK Intellectual Property Office
D Cox, et al - Report for the European Commission, Brussels, 2008
Qualifications
PhD in Technology and Innovation Management (University of Sussex, UK)
PGCert in Teaching and Learning in Higher Education (University of Sussex, UK)
MSc in Applied Social Psychology (University of Sussex, UK)
Magister in Psychology (University of Wroclaw, Poland, equivalent to BSc+MSc)