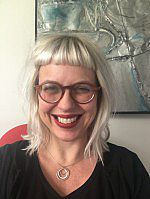 Role
I lead the planning and delivery of information resources and services in support of the research and teaching needs of the University and have a strategic oversight of the development and exploitation of the University's Special Collections.
Community and Business
Mass observation communities online (MOCO)
I co-authored a successful bid with CCE to the JISC Business and Community Engagement funding strand for a project based on the Mass Observation Archive. The aim of MOCO (www.mocoproject.org.uk) is to create an online resource that will inspire and assist people to record the changing history of their communities. This demonstrator project works with at least 10 identified community heritage organisations, with a view to rolling out the resource throughout the national network of Community Archive and Heritage groups.