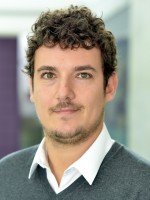 Dr
Roberto Camerani
Role
Dr Roberto Camerani is as Research Fellow at SPRU (Science Policy Research Unit).
Roberto holds a PhD in Science and Technology Policy from SPRU. He also has a degree in Economics at Bocconi University, Milan, and a MSc in Innovation and Industry analysis at SPRU. His PhD thesis was about the adoption and diffusion of innovations in the context of consumer products.
His main research interests are in the field of innovation studies, including the adoption and diffusion of innovations, entrepreneurship and innovation in the creative and digital sectors, user-driven innovation, science and technology indicators, and open innovation.
He is currently involved in a EU-FP7 project on science and technology indicators and research infrastructure for innovation policy studies (RISIS). He is also Co-Investigator on a European Commission (JRC-IPTS) project aiming at studying large corporates's R&D activity by examining their scientific publications.
In the past he worked on the Brighton Fuse projects, financed by the Arts & Humanities Research Council (AHRC), and aiming at analysing and enhancing innovation, entrepreneurship and growth in the Brighton digital and creative cluster, and on a project funded by Nesta about the economic returns to combining arts and science skills.
Roberto convenes the PG modules Innovation in the Creative Economy (961N1), and Introduction to Statistical Research Methods (829N1).