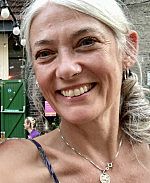 Dr
Liz McDonnell
Role
Liz McDonnell is an experienced social researcher who has worked for a number of years in academic and community settings conducting research around crime, health (HIV/AIDS, mental health), sexuality, family/parenting, disability, education, employment disadvantage and psychotherapy-related issues). Her PhD (awarded in 2005) was a longitudinal, comparative study of family formation desires and intentions. She is employed at Sussex University as a Senior Research Fellow – a role that combines teaching on the MA Gender Studies, research facilitation and is currently conducting research around institutional culture and equality and diversity, life after the EU referendum and families in transition.
In the context of multiple research projects, she has used and developed a range of qualitative research approaches and methods such as case study, narrative, biographical, participatory/action research, Grounded Action Inquiry, diaries, interviews, focus groups, observation and documentary analysis.
Her research interests are framed by a curiosity about connectedness, the relational, and how the social (including structural inequalities and disciplinary logics) is experienced and narrated by individuals. She is Chair of the SOC/ARTS Cross School Research Ethics Committee at Sussex University and research ethics is both an area of interest and expertise.