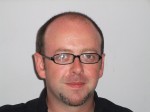 Biography
Before Sussex, I taught Drama and Literature at UCL and English at Paris III, Sorbonne-Nouvelle.
I was a post-doctoral researcher at the University of Southampton in 2004.
My PhD at UCL was on site-specific performance and critical writing.
I did an MA in Comparative Literature and Translation Studies at UCL and a BA in English at Cambridge.
I have been a theatre reviewer for The Stage newspaper since 1997 and was one of their Edinburgh festival reviewers between 2001-2009, leading the team and chairing and co-presenting the Stage Awards for Acting Excellence in 2008 and 2009.
Role
Lecturer in Drama and English.
Member of Student Experience Committee.
Admissions Tutor (Drama) Autumn term 2013.
Contemporary British and European theatre; literary and critical theory; site-specific performance; theatre, theory and ethics; theatre criticism and journalism; the links between theatre and fiction; the relationship between writing and directing; the theatre and theory of Brook, Mnouchkine, Cixous, Warner, Kantor; queer theory and theatre.
I have recently written articles on Chekhov and Katie Mitchell, Enda Walsh, theorising site-specificity, and am currently working on pieces about playwright/director Peter Gill and about the textuality of theatre theory.
I am interested in hearing from research students who wish to explore any facet of contemporary writing for the theatre, especially topics such as memory, trauma, ethics and responsibility, intertextuality and translation, and whose interest in theatre practice touches on creative writing, the writer-director relationship and theories of performance.
For the Spring Term 2014, I will be teaching:
A second year module called Writing for Theatre;
A first year module called Theories of Drama;
Doctoral English Lecturer Training Programme seminars on managing the teaching space and assessment and feedback.