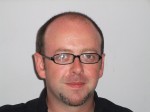 Dr
William Mcevoy
Biography
Before Sussex, I taught Drama and Literature at UCL and English at Paris III, Sorbonne-Nouvelle.
I was a post-doctoral researcher at the University of Southampton in 2004.
My PhD at UCL was on site-specific performance and critical writing.
I did an MA in Comparative Literature and Translation Studies at UCL and a BA in English at Cambridge.
I have been a theatre reviewer for The Stage newspaper since 1997 and was one of their Edinburgh festival reviewers between 2001-2009, leading the team and chairing and co-presenting the Stage Awards for Acting Excellence in 2008 and 2009.
Role
Lecturer in Drama and English.
Member of Student Experience Committee.
Member of Widening Participation team, School of English.