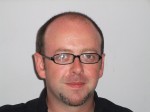 Biography
Before Sussex, I taught Drama, English and Comparative Literature at University College, London and University of Paris 3, Sorbonne-Nouvelle.
I was a post-doctoral researcher at the University of Southampton in 2004.
My PhD at University College, London was on site-specific performance and critical writing. its critical responses and cultural context.
I did an MA in Comparative Literature and Translation Studies at University College, London and a BA in English at Clare College, Cambridge.
Role
Lecturer in Drama and English
Member of Student Experience Committee
Contemporary British and European theatre; literary and critical theory; site-specific performance; theatre, theory and ethics; theatre criticism and journalism; the links between theatre and fiction; the relationship between writing and directing; the theatre and theory of Brook, Mnouchkine, Cixous, Warner, Kantor; queer theory and theatre.
I am currently working on several projects. I am writing a monograph on the question of ethics and responsibility in contemporary theatre and performance. The book explores the role of the text, author, director and audience, with chapters on Anton Chekhov, Neil LaBute, Sarah Kane, Martin Crimp, Enda Walsh, Philip Ridley and theatre practitioners Complicite, Theatre du Soleil, Peter Brook and Deborah Warner.
Other projects include a book length project on the relationship between contemporary writers and directors and an edited book on theatre theory and performance.
I have been responsible for a year-long Teaching and Learning project investigating the teaching of dramatic writing at universities and a more recent one on the teacher training of DPhil students within the School of English.
I am interested in hearing from research students who wish to explore any facet of contemporary writing for the theatre, especially topics such as memory, trauma, ethics and responsibility, intertextuality and translation, and whose interest in theatre practice touches on creative writing, the writer-director relationship and theories of performance.
For the Autumn Term 2012, I will be teaching:
Theatre, Performance and Ethics;
Modern and Postmodern Drama;
Reading Theatre Texts.
Student Consultation
My office hours for Spring term 2013 are:
Tuesday 12-1
Thursday 11-12