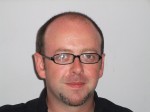 Dr
William McEvoy
Biography
I am Senior Lecturer in Drama and Engilsh, working across literature, theatre and performance in both my teaching and research.
Before joining Sussex in 2004, I taught Comparative Literature at University College, London and spent a year teaching English language and literature at the University of Paris 3, Sorbonne-Nouvelle, including preparing candidates for the Agrégation and the CAPES.
After completing my PhD, I was a post-doctoral researcher at the University of Southampton in 2004 on an EU-funded project about the university education of secondary school teachers. The project resulted in a European profile for the education of secondary school language teachers, available here: http://www.lang.soton.ac.uk/profile/report/MainReport.pdf
My PhD at UCL, 'Performance Insights', was about the relationship between critical/creative writing and site-specific performance. It explored the work of Kantor, Brook, Mnouchkine, Warner, Perec, Scarpetta, Kaprow, Schechner, Frisch and others. I published several articles from the thesis and have returned to its theoretical concerns often in later research.
I did an MA in Comparative Literature and Translation Studies at University College, London, and a BA in English with a Diploma in French at Clare College, Cambridge.
I've been a theatre reviewer for The Stage newspaper since 1997 and was one of the Edinburgh festival reviewers between 2001-2009, leading the team and chairing and co-presenting the Stage Awards for Acting Excellence in 2008 and 2009. I've reviewed live theatre and theatre criticism many times for the TLS - my review of Sarah Kane's 4.48 Psychosis at the Royal Court in 2000 was featured on the front of the TLS's digital archive for many years - as well as the Sunday Telegraph, and review academic books regularly for New Theatre Quarterly. I am on the Editorial Board of C21 and peer-review for various journals and publishers such as Routledge.
Forthcoming Research Publications
Accepted
(2019) Book chapter (6000 words), 'Théâtre du Soleil and Ariane Mnouchkine: living and performing gender politics' in Analysing Gender in Performance, eds. Paul Halferty and Cathy Leeney, Red Globe Press
Submitted
(2019) Peer-reviewed article (8000 words): Christopher Marlowe, Colin Teevan, Kit Harington, Jamie Lloyd: whose Dr Faustus is it anyway? The shifting status of the 'classic'
(2019) Peer-reviewed article (8000 words): 'Après-coups de théâtre: objects, animacies, and the performance of enchantment'.
(2019) Peer-reviewed article (8000 words): 'Between realism and lyricism: social proximity, queer sexuality and experimental form in the plays of Peter Gill'
In process
(2019) 'The theatre and theory of French director Daniel Mesguich': journal article
(2019) 'Enda Walsh in Galway, Edinburgh and London': journal article
(2019) 'Aurora Nova at the Edinburgh Fringe': journal article
(2019) 'Antigone now' co-authored with Amber Jacobs
Recently published
(2017) Essays on Happy Days by Samuel Beckett and Betrayal by Harold Pinter for the British Library 'Discovering Literature' series, featuring articles by prominent critics like Elaine Showalter, Jeanette Winterson, Hanif Kureishi and Michael Billington. The site has received over 8 million discrete hits.
My essay on Happy Days was reprinted for the theatre programme of the Manchester Royal Exchange production of Happy Days starring Maxine Peake in June 2018.
These essays can be found here: Happy Days https://www.bl.uk/20th-century-literature/articles/an-introduction-to-happy-days
Betrayal https://www.bl.uk/20th-century-literature/articles/an-introduction-to-betrayal
(2016) William McEvoy and Ian McHugh, 'Rewriting the script: the impact of the development and rehearsal process on Ian McHugh's play How to curse (2007)'. Contemporary Theatre Review. ISSN 1048-6801
(2016) William McEvoy Performative criticism and creative critical writing. In: Duska Radosavljevic (ed.), Theatre Criticism. Changing Landscapes. (Bloomsbury: London and New York).
Role
Senior Lecturer in Drama and English;
Convenor of English Lecturer Training Programme (ELTP) for PhD students in the School of English;
Deputy Editor of C21 Literature: Journal of 21st-Century Writings
Member of Research Degree Committee;
Member of UCU and UCU working group on precarious employment at Sussex;
Examinations Convenor for BA in Drama, Theatre and Performance;
Co-convenor with Professor Matthew Dimmock of Joint Honours degrees in Drama and English.
Former roles include: Admissions tutor for Drama, 2004-2012; Drama subject head: 2004-6.