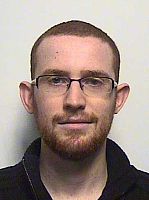 Dr
Chris Jones
Post:
Research Fellow in Medical Statistics (Primary Care & Public Health, Data Intensive Science Centre at the University of Sussex)
Location:
MEDICAL SCHOOL DPCPH, Watson Building, UoB
Email:
C.I.Jones@sussex.ac.uk

Research expertise:

Bioinformatics

,

Biomarkers

,

Biostatistics

,

Cancer (Human disease)

,

Cancer cell biology

,

Cell cultures

,

Data analysis

,

Drosophila

,

Gene regulation

,

Genetics and development

,

miRNA

,

molecular biology

,

mRNA

,

next-generation sequencing

,

non-coding RNA

,

RNA stability

,

RNA-seq

,

RNAi

,

statistics

,

Statistics for Clinical Trials

download vCarddownload vCard to your mobile
Biography
Chris received a BSc in Biochemistry from the University of Sussex in 2007, followed by a PhD from Brighton and Sussex Medical School in 2011. His PhD and subsequent post-doctoral work in the lab of Prof. Sarah Newbury, using the model organism Drosophila melanogaster, focused on post-transcriptional gene regulation at the level of mRNA by the 5'-3' exoribonuclease XRN1 (Pacman). This work involved microarray, RNA-sequencing and qRT-PCR profiling of mRNAs and miRNAs in developing Drosophila tissues and identified potential targets of XRN1.
During this time, Chris also worked on identification of diagnostic/prognostic serum miRNA biomarkers of multiple myeloma patients and a number of miRNAs were patented by the University of Sussex as potential biomarkers for myeloma progression.
Chris initiated a new project in 2015 based on the observation that XRN1 expression is suppressed in the human bone cancer osteosarcoma, with funding from the Brighton University Rising Stars Initiative and the University of Sussex Research Development Fund. This work used qRT-PCR and siRNA approaches in human osteosarcoma cell lines and Chris now co-supervises a PhD student working on the project.
In September 2015, Chris moved to the position of Research Fellow in Medical Statistics at BSMS, working with Dr. Stephen Bremner to provide statistical support to BSMS, Brighton and Sussex University Hospitals NHS Trust and Clinical Trials Unit researchers, and has been involved in over 40 studies and trials since 2015. Chris completed a BA in Mathematics and Statistics from the Open University in 2017 and achieved Chartered Statistician (CStat) status through the Royal Statistical Society in April 2019.
Chris continues to be involved with lab research as holds a BBSRC grant as a Co-I with Prof. Sarah Newbury and Prof. Simon Morley on understanding the cellular pathways regulated by Dis3L2 in cell proliferation, using Drosophila as a model organism. This grant funds a post-doctoral researcher, lab technician and PhD student.
Role
Research Fellow in Medical Statistics at Brighton and Sussex Medical School.