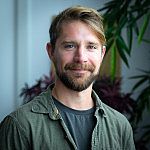 Dr
Matthew Easterbrook
Biography
I completed my PhD at Sussex in 2012 under the supervision of Viv Vignoles, during which I investigated the importance of context - cultural, social, and physical - to people's identities, motivations, and interactions.  I then worked with Helga Dittmar and Robin Banerjee, again at Sussex, on the Children's Consumer Culture Project, studying materialistic and appearance motivations, identity, and well-being among children and young people.  
In 2013 I moved to work at Cardiff University with Tony Manstead and Toon Kuppens (University of Groningen) on a project investigating the impact of education and inequality on people's identities, well-being, and socio-political attitudes.  In July 2014, I came back to Sussex as a lecturer in psychology.
Role
Lecturer in Psychology
Associate Tutor Coordinator
Qualifications
BSc Psychology, University of Sussex
Ph.D, University of Sussex
Activities
Professional memberships: The British Psychological Society; The European Association of Social Psychology; International Association of Cross Cultural Psychology; Social Psychology Network; Society for Personality and Social Psychology.
Research groups: Part of the main research team of the Culture and Identity Research Network (CIRN, led by Dr. Vivian L. Vignoles); The Sussex Social and Appied Psychology Research Group; and the Self Affirmation Research Group (SARG).