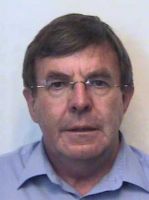 Post:
Director of SPRU (SPRU - Science and Technology Policy Research, School of Business, Management and Economics)
Other posts:
Professorial Fellow (Design Solutions for Climate Change)
Location:
Jubilee Building 391
Email:
Gordon.Mackerron@sussex.ac.uk

Telephone numbers
Internal:
6584 or 8166
UK:
01273 876584 or 01273 678166
International:
+44 1273 876584 or +44 1273 678166
download vCarddownload vCard to your mobile
Biography
Gordon MacKerron has been Director of SPRU since December 2008. He was previously Director of the Sussex Energy Group at SPRU from April 2005 to November 2008. Prior to this, he spent four years as Associate Director, NERA Economic Consulting, London and had an earlier career for over 20 years at SPRU. He is an economist specialising in energy and environmental economics, with degrees in economics from the Universities of Cambridge and Sussex. His academic career has specialized in the economics and policy issues of electricity and especially nuclear power, in which he has published and broadcast widely. He has frequently been Specialist Adviser or invited witness before House of Commons Select Committee inquiries on energy subjects. From June to December 2001 he was on secondment to the PIU, Cabinet Office, as Deputy leader of the UK Government's Energy Review team. He has subsequently assisted the UK Department of Trade and Industry (DTI) in its consultation process leading up to a major Energy White Paper released in February 2003 and subsequently advised DTI on security of supply and low carbon technology strategies. Professor MacKerron has also been the expert witness on economic issues for the Irish Government in its two international court cases on the subject of Sellafield before the Permanent Court of Arbitration in the Hague in 2002 and 2003. Professor MacKerron chaired the Energy Panel, DTI/OST Technology Foresight Programme (1995-98). Between 2003 and 2007 he was Chair of the Committee on Radioactive Waste Management, an independent body charged with recommending the best approach to long-term radioactive waste management to the UK Government.
Role
Director of SPRU.

His main research interests are in the economics and politics of short-term and long-term energy policy, especially in relation to sustainability and the possible trade-offs between different energy policy objectives. He specialises in the analysis of electricity systems, especially the economics, regulation and politics of nuclear power.
He convenes the SPRU MSc course on Science and Technology for Sustainability and is teaching convenor for a 2nd term option course on Energy Policy for Sustainability. Gordon also currently supervises seven doctoral students.
MacKerron, Gordon (2012) Evaluation of nuclear decommissioning and waste management. Project Report. University of Sussex, Sussex.
MacKerron, Gordon (2011) Innovation and diffusion of renewables and CHP in the UK: regulation and liberalisation. In: Sustainability Innovations in the Electricity Sector. Sustainability and innovation . Physica-Verlag HD, pp. 141-150. ISBN 9783790827293
Ockwell, David, Watson, Jim, Mallett, Alexandra, Haum, Ruediger, MacKerron, Gordon and Verbeken, Anne-Marie (2010) Enhancing developing country access to eco-innovation: the case of technology transfer and climate change in a post-2012 policy framework. Working Paper. OECD Publishing, Paris.
Martiskainen, Mari and Watson, Jim (2009) Energy and the citizen. In: Energy for the future: a new agenda. Palgrave MacMillan, pp. 165-182. ISBN 9780230221529
Ockwell, David, Watson, Jim, MacKerron, Gordon, Pal, Prosanto and Yamin, Farhana, et al (2007) UK-India collaboration to identify the barriers to the transfer of low carbon energy technology: Final report. Project Report. Department for Environment, Food and Rural Affairs, London.