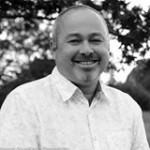 Biography
LL.B. Glasgow (1987)
Ph.D. Glasgow (1991)
Diploma in Legal Practice, Glasgow (1991) Qualified as solicitor after training with Dickson Minto WS in Edinburgh and London (1993)
Lecturer in Law, University of Reading, 1993-2000 Senior Lecturer in Law, University of Reading 2000-2004
Role
Student Experience and Employability Coordinator
My primary research interest is in the field of public international law. I completed my PhD on the topic of "The Abuse of Diplomatic Privileges and Immunities" in 1991 and have subsequently written on international immunities from jurisdiction in relation to diplomats, states and heads of state. I have also researched the relationship between international law and international relations and aspects of international criminal law. I completed a book examining The Legal Protection of Diplomatic Personnel in 2006. I am also co-author of The Encyclopaedic Dictionary of International Law (OUP, 3rd ed, 2009). More recently I have been analysing and commenting on the Germany v Italy Immunity Case at the Internaitonal Court of Justice, as well as the concept of "responsibility to protect".
I am International Cases editor for the International and Comparative Law Quarterly and book reviews editor for the British Yearbook of International Law.
I welcome PhD proposals relating to public international law generally, particularly those related to jurisdiction and immunities; to international criminal law; and increasingly, in the field of international commercial law, particularly in relation to comemrcial and investment arbitration.
Public International Law (LLB)
Private International Law (LLB)
Theory and Research in International Law (LLM)
International Law: Rights and Responsibilities (LLM)
Theory and Research in International Criminal Law (LLM)
Nature and Institutions of International Criminal Law (LLM)
The Legal Regulation of International Trade (LLM)
The Legal Regulation of Armed Conflict (LLM)
International Crimes (LLM)
Transnational Commercial Law (LLM)
International Commercial Arbitration (LLM)
Student Consultation
Summer Term 2013
My student consultation times this term are Mondays 14.00-15.00 and Thursdays 10.00-11.00. If you are unable to see me during these times please e-mail me on j.c.barker@sussex.ac.uk in order that we can arrange an alternative time and date to meet.
Barker, J Craig (2012) The function of diplomatic missions in times of armed conflict or foreign armed intervention. Nordic Journal of International Law, 81 (4). pp. 387-406. ISSN 0902-7351
Grant, JP (2009) Parry and Grant encyclopaedic dictionary of international law. Oxford University Press. ISBN 9780195389777
Barker, Craig John and Garrod, Matthew (2009) National Report (United Kingdom) to the European Commission CARE Project. Unset.
Barker, Craig and Garrod, Matthew (2008) Security or Responsibility: The UK Borders Act 2007 and the Automatic Deportation of Foreign Prisoners. Contemporary Issues In Law, 9 (2). ISSN 1357-0374
Barker, Craig (2007) The legal position and functions of consuls. In: The Harvard Research in International Law: Contemporary Analysis and Appraisal. Fred B Rothman, pp. 179-202. ISBN 9780837730387
Barker, Craig (2007) The politics of international law making: constructing security in response to global terrorism. Journal of International Law and International Relations, 3 (1). pp. 5-29. ISSN 1712-2988
Barker, Craig (2006) The Protection of Diplomatic Personnel. Ashgate. ISBN 0754623521
Grant, John P, Barker, J Craig and Parry, Clive (2004) Encyclopaedic Dictionary of International Law. Oceana Publications. ISBN 9780379214499
Ghandhi, P R and Barker, J C (2001) The Pinochet Judgement:Analysis and Implications. Indian Journal of International Law, 40 (4). pp. 657-710. ISSN 0019-5294