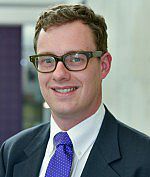 Dr
Josh Siepel
Biography
Josh Siepel is Senior Lecturer (Associate Professor) of Management at the Science Policy Research Unit at the University of Sussex. His research focuses on the intersection between entrepreneurship, skills and innovation, with particular reference to the role of creative and arts skills in the economy. He leads the Clusters and Innovation workstrand of the Creative Industries Policy and Evidence Centre. He is the PI at Sussex for the ERDF DRIVA (Digital Research in Innovation Value Accelerator) project. He was the lead author of the 2016 Nesta Fusion Effect report, which documented the economic impact of the combination of arts and creative skills in the UK. The Fusion Effect report was covered in publications including Forbes, HR Magazine and Arts Professional, and has been cited in parliamentary evidence in the UK and Canada and by the World Economic Forum. He has carried out commissioned research for the UK Department of Business Innovation and Skills, Nesta, the National Physical Laboratory, British Venture Capital Association, and European Commission. His research has been published in journals such as Industrial and Corporate Change, Technovation, Technological Forecasting and Social Change, R&D Management and Critical Perspectives on Accounting. Following a BS in Genetics at Texas A&M University, he came to the UK as a Marshall Scholar, completing his MSc and DPhil in Science and Technology Policy from SPRU.
Community and Business
Dr Siepel is actively involved in sharing practice and academic insight to policy practioners and businesses. He delivers workshops to policymakers at the local, regional and national level on how recent understandings of how small firms operate and grow, and how these may be fed into policy interventions. He has been involved in a number of partnerships with local goverment and other partners to support growth, including evaluation of the Wave 2 Growth Hubs programme.